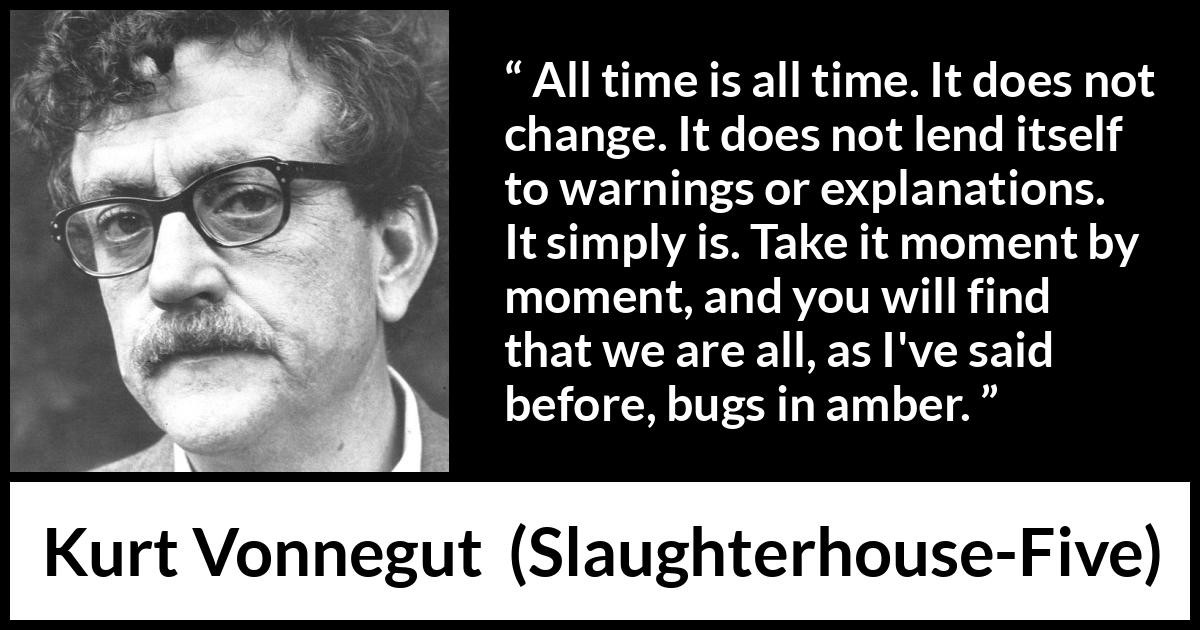 Copy this HTML code to share this image on your website:
Format
Landscape
Portrait
Square
" All time is all time. It does not change. It does not lend itself to warnings or explanations. It simply is. Take it moment by moment, and you will find that we are all, as I've said before, bugs in amber. "

Kurt Vonnegut
, Slaughterhouse-Five
(1969)
.
copy citation
Meaning and analysis
More pictures