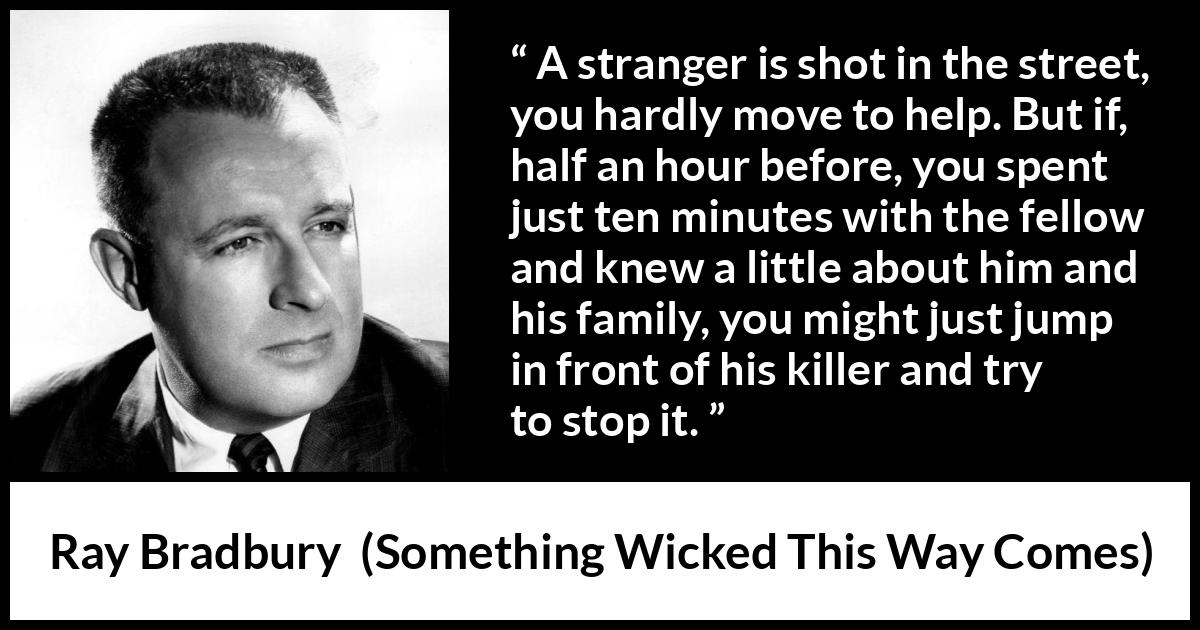 Copy this HTML code to share this image on your website:
Format
Landscape
Portrait
Square
" A stranger is shot in the street, you hardly move to help. But if, half an hour before, you spent just ten minutes with the fellow and knew a little about him and his family, you might just jump in front of his killer and try to stop it. "

Ray Bradbury
, Something Wicked This Way Comes
(1962)
.
copy citation
Meaning and analysis
More pictures