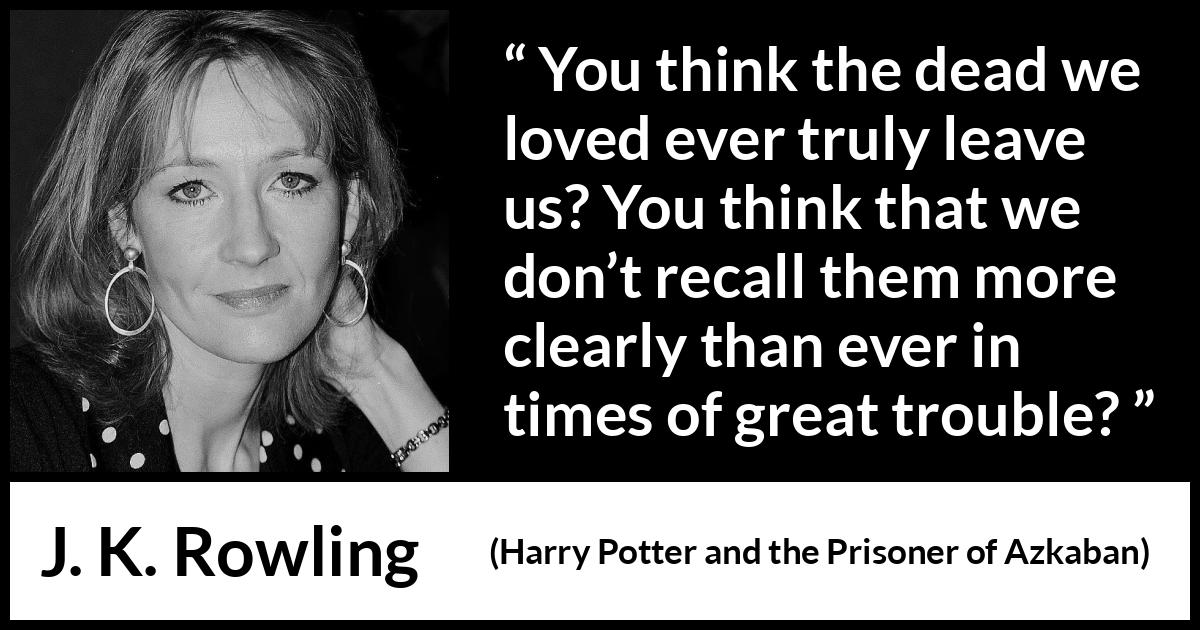 Copy this HTML code to share this image on your website:
Format
Landscape
Portrait
Square
" You think the dead we loved ever truly leave us? You think that we don't recall them more clearly than ever in times of great trou­ble? "

J. K. Rowling
, Harry Potter and the Prisoner of Azkaban
(1999)
.
copy citation
Meaning and analysis