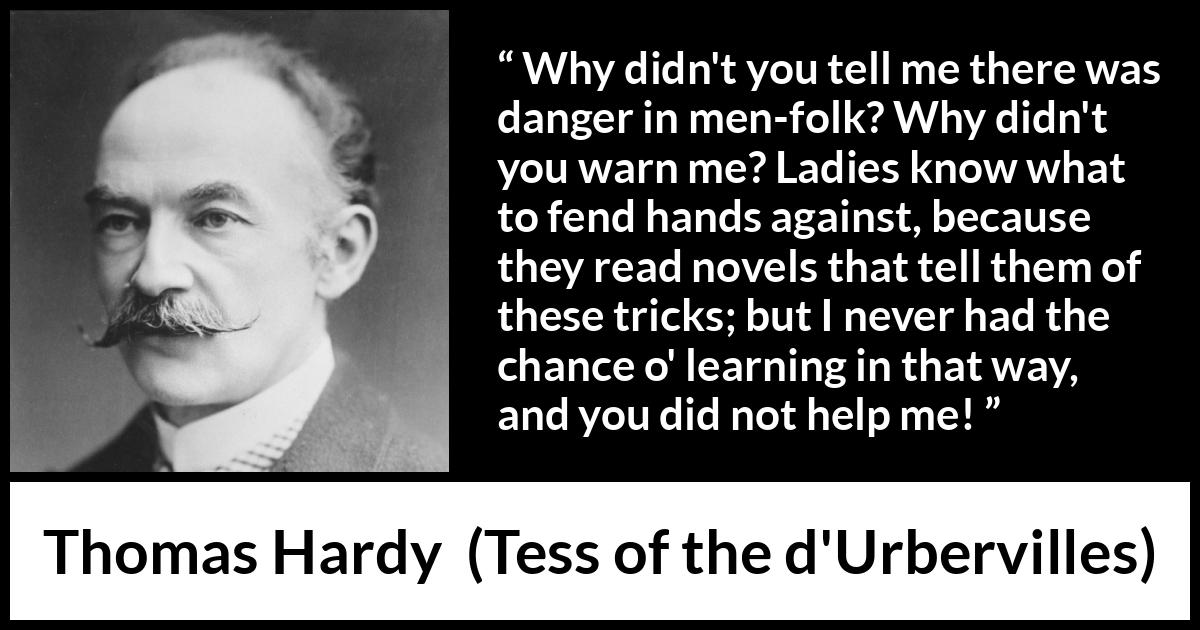 Copy this HTML code to share this image on your website:
Format
Landscape
Portrait
Square
" Why didn't you tell me there was danger in men-folk? Why didn't you warn me? Ladies know what to fend hands against, because they read novels that tell them of these tricks; but I never had the chance o' learning in that way, and you did not help me! "

Thomas Hardy
, Tess of the d'Urbervilles
(1891)
.
copy citation
Meaning and analysis