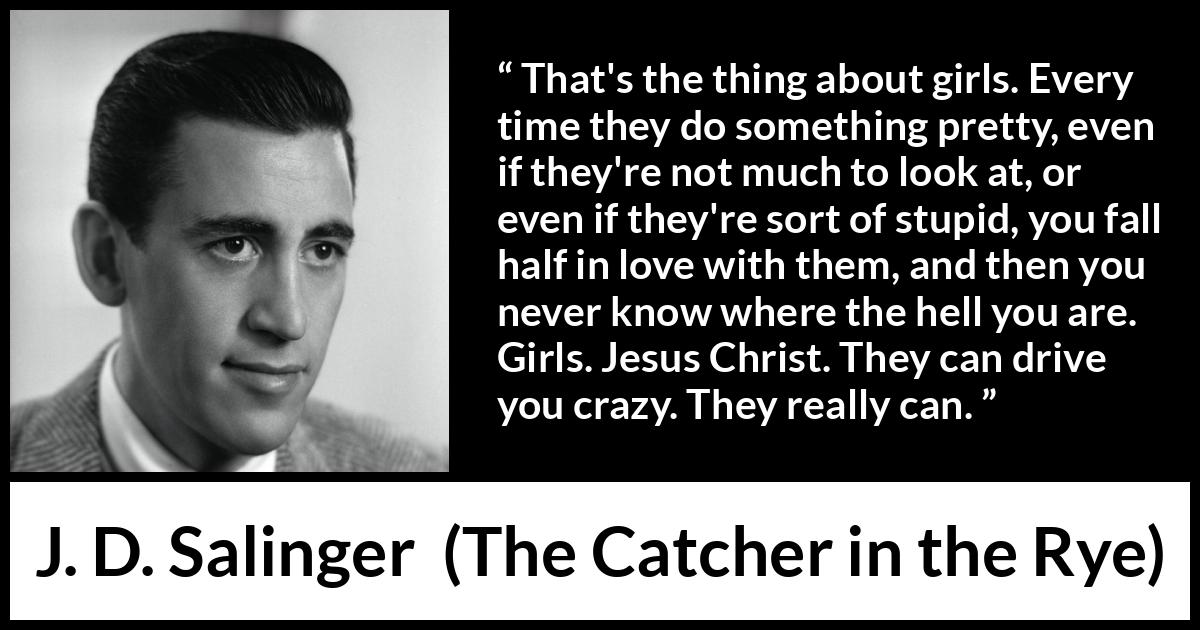 Copy this HTML code to share this image on your website:
Format
Landscape
Portrait
Square
" That's the thing about girls. Every time they do something pretty, even if they're not much to look at, or even if they're sort of stupid, you fall half in love with them, and then you never know where the hell you are. Girls. Jesus Christ. They can drive you crazy. They really can. "

J. D. Salinger
, The Catcher in the Rye
(1951)
.
copy citation
Meaning and analysis
More pictures