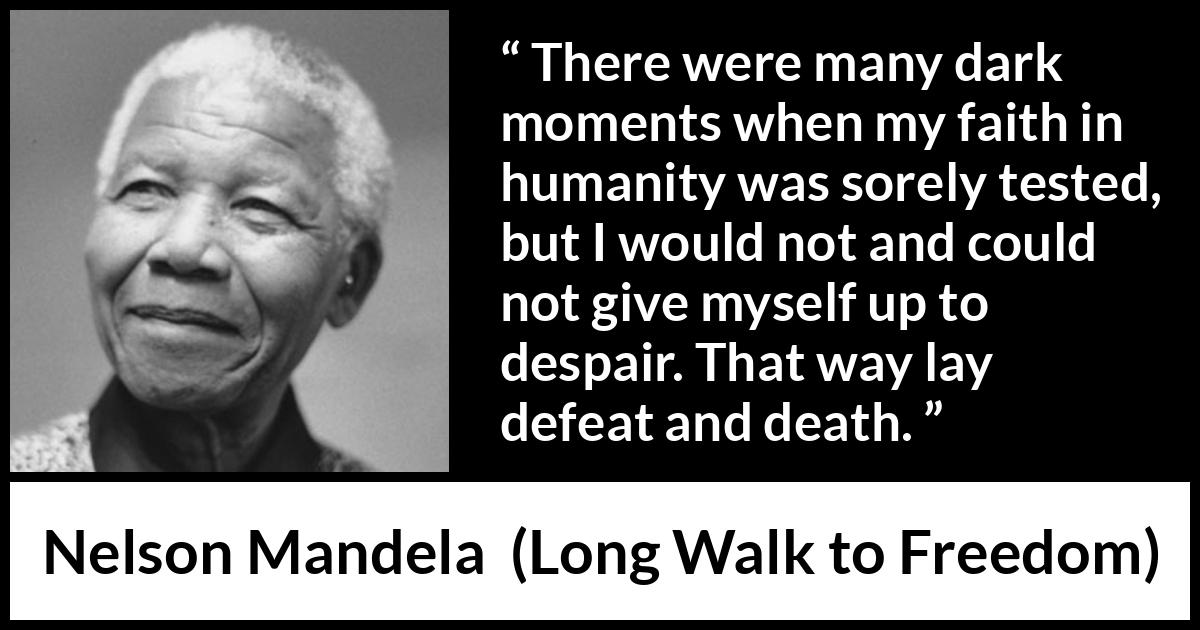 Copy this HTML code to share this image on your website:
Format
Landscape
Portrait
Square
" There were many dark moments when my faith in humanity was sorely tested, but I would not and could not give myself up to despair. That way lay defeat and death. "

Nelson Mandela
, Long Walk to Freedom
(1995)
.
copy citation
Meaning and analysis