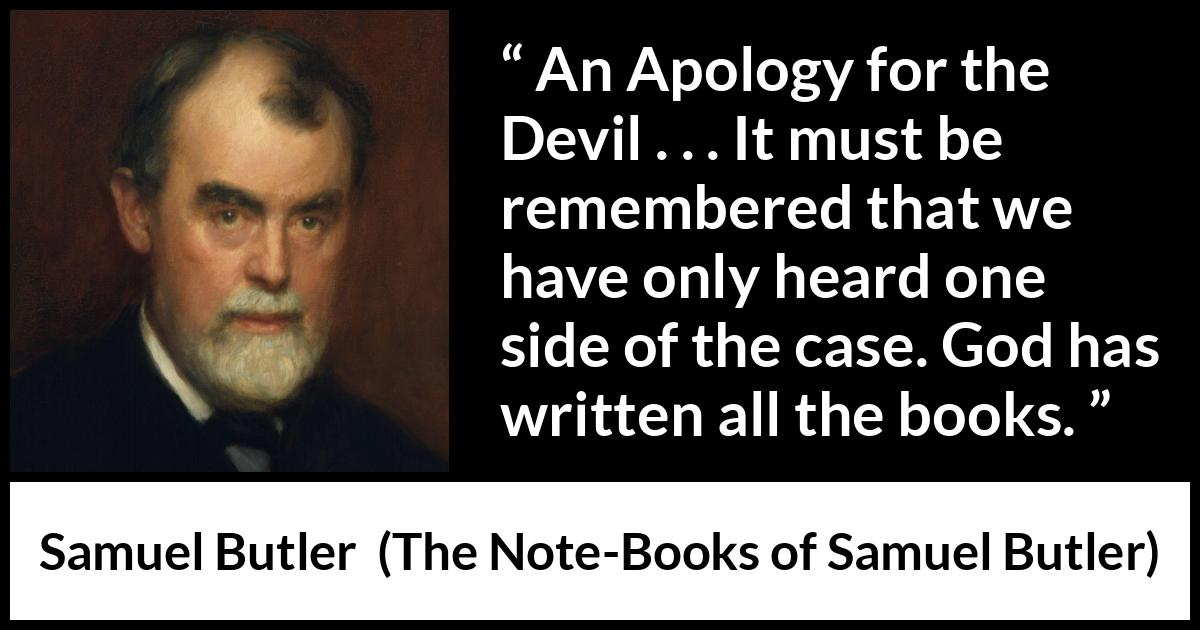 Copy this HTML code to share this image on your website:
Format
Landscape
Portrait
Square
" An Apology for the Devil . . . It must be remembered that we have only heard one side of the case. God has written all the books. "

Samuel Butler
, The Note-Books of Samuel Butler
(1912)
.
copy citation
Meaning and analysis