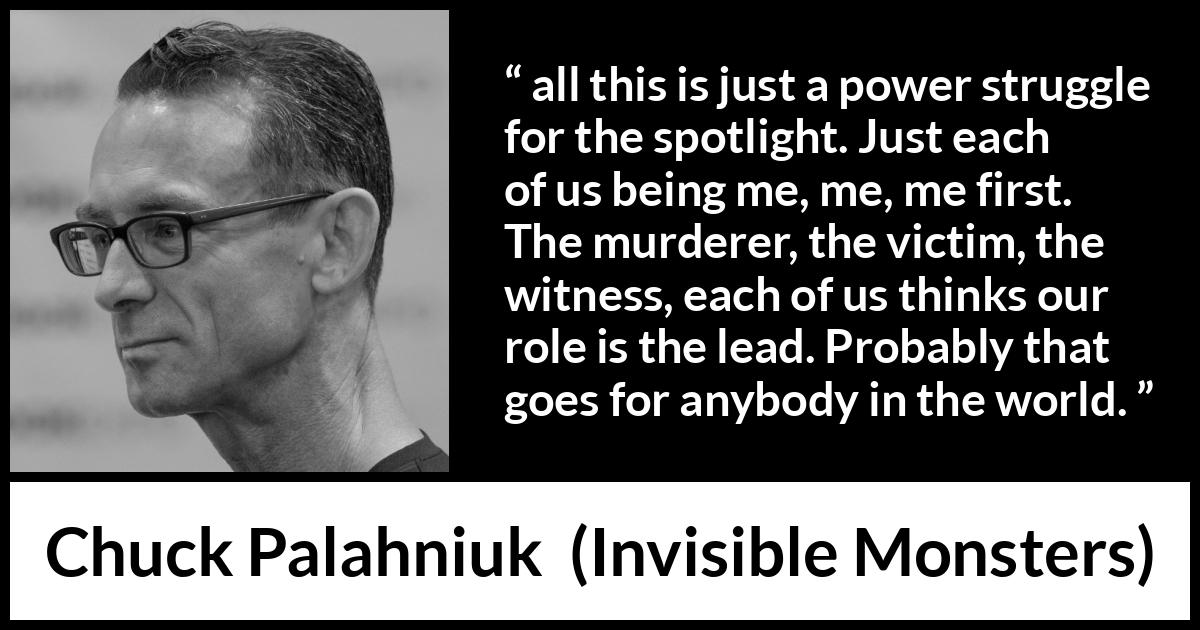 Copy this HTML code to share this image on your website:
Format
Landscape
Portrait
Square
" all this is just a power struggle for the spotlight. Just each of us being me, me, me first. The murderer, the victim, the witness, each of us thinks our role is the lead. Probably that goes for anybody in the world. "

Chuck Palahniuk
, Invisible Monsters
(1999)
.
copy citation
Meaning and analysis
More pictures