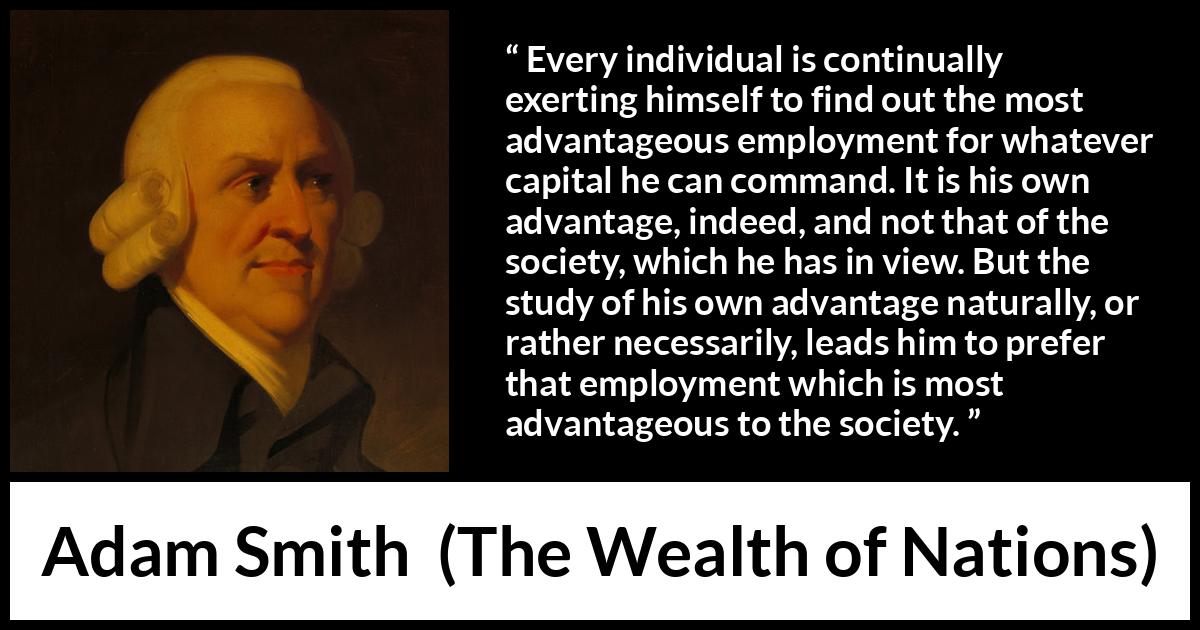 Copy this HTML code to share this image on your website:
Format
Landscape
Portrait
Square
" Every individual is continually exerting himself to find out the most advantageous employment for whatever capital he can command. It is his own advantage, indeed, and not that of the society, which he has in view. But the study of his own advantage naturally, or rather necessarily, leads him to prefer that employment which is most advantageous to the society. "

Adam Smith
, The Wealth of Nations
(1776)
.
copy citation
An Inquiry into the Nature and Causes of the Wealth of Nations
Meaning and analysis
More pictures