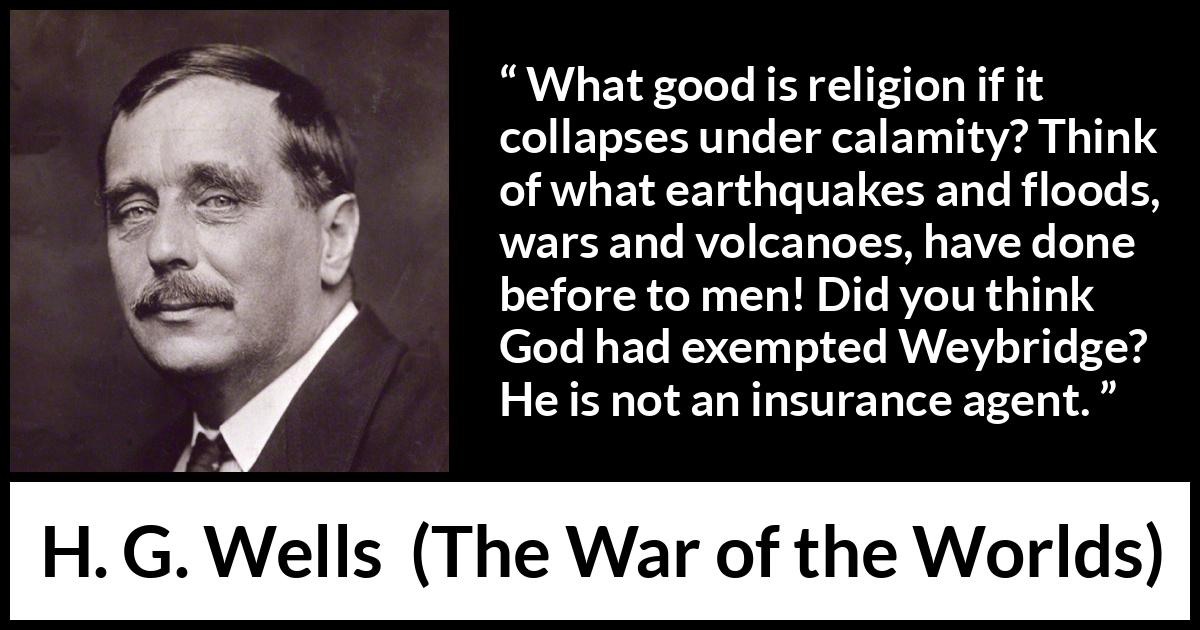 Copy this HTML code to share this image on your website:
Format
Landscape
Portrait
Square
" What good is religion if it collapses under calamity? Think of what earthquakes and floods, wars and volcanoes, have done before to men! Did you think God had exempted Weybridge? He is not an insurance agent. "

H. G. Wells
, The War of the Worlds
(1898)
.
copy citation
Meaning and analysis
More pictures