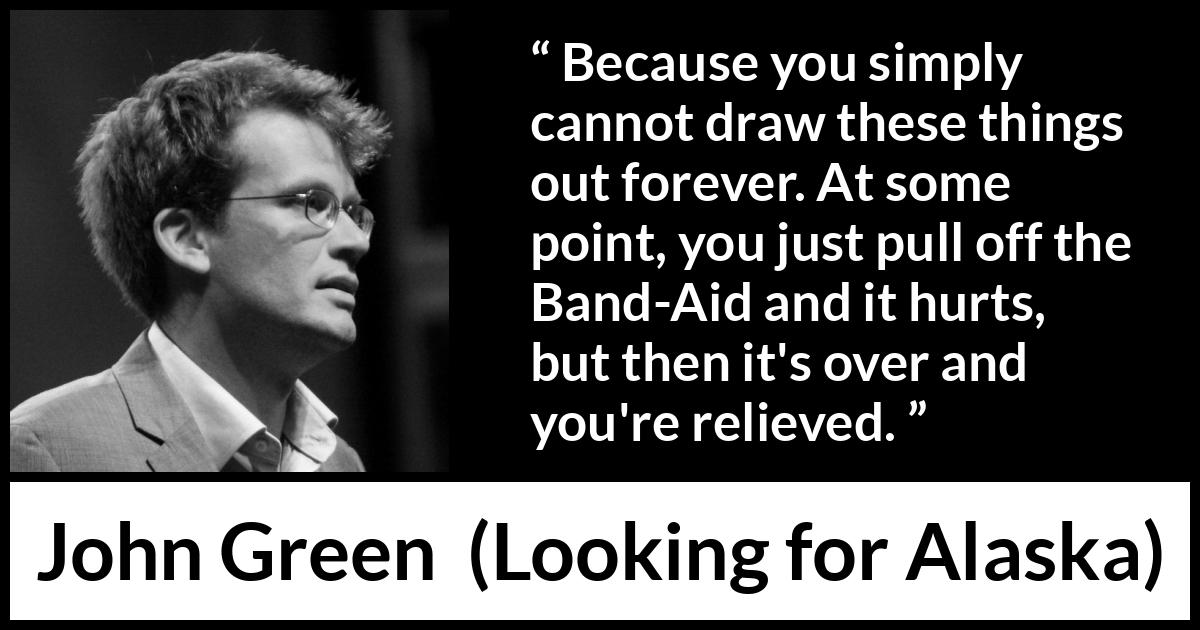 Copy this HTML code to share this image on your website:
Format
Landscape
Portrait
Square
" Because you simply cannot draw these things out forever. At some point, you just pull off the Band-Aid and it hurts, but then it's over and you're relieved. "

John Green
, Looking for Alaska
(2005)
.
copy citation
Meaning and analysis