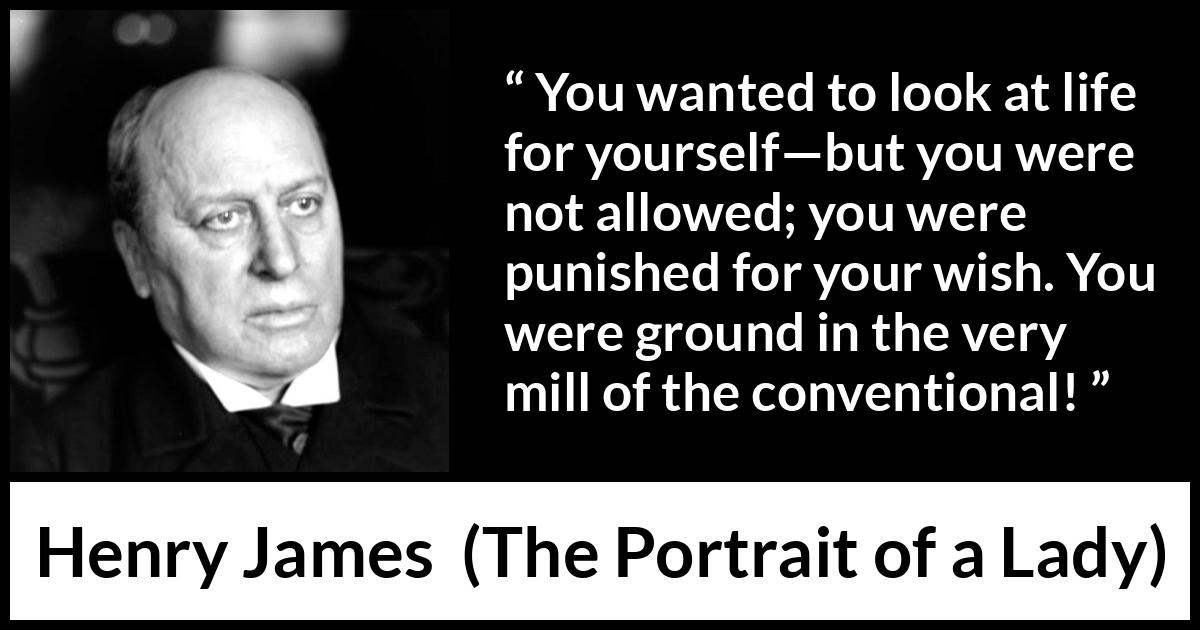 Copy this HTML code to share this image on your website:
Format
Landscape
Portrait
Square
" You wanted to look at life for yourself—but you were not allowed; you were punished for your wish. You were ground in the very mill of the conventional! "

Henry James
, The Portrait of a Lady
(1881)
.
copy citation
Meaning and analysis
More pictures