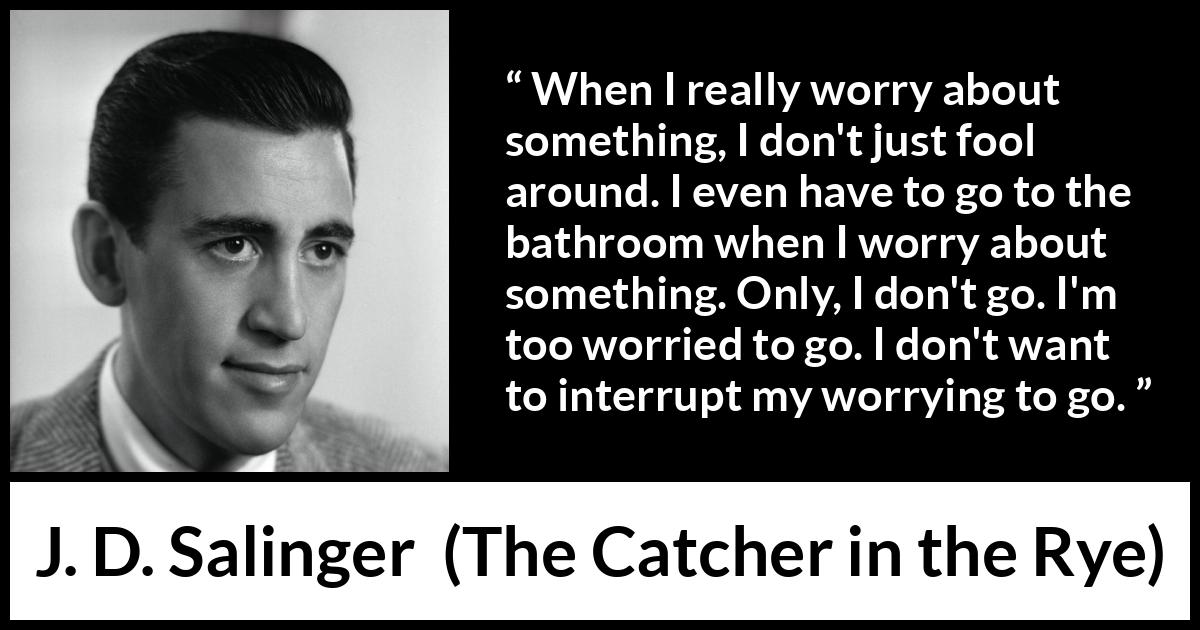 Copy this HTML code to share this image on your website:
Format
Landscape
Portrait
Square
" When I really worry about something, I don't just fool around. I even have to go to the bathroom when I worry about something. Only, I don't go. I'm too worried to go. I don't want to interrupt my worrying to go. "

J. D. Salinger
, The Catcher in the Rye
(1951)
.
copy citation
Meaning and analysis
More pictures