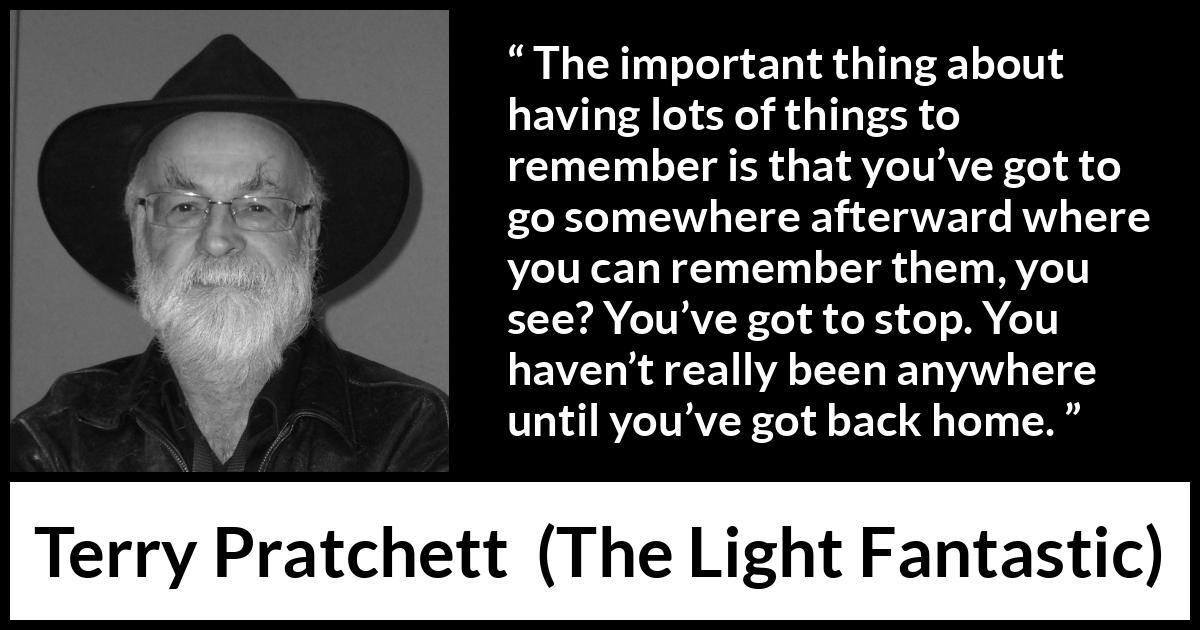 Copy this HTML code to share this image on your website:
Format
Landscape
Portrait
Square
" The important thing about having lots of things to remember is that you've got to go somewhere afterward where you can remember them, you see? You've got to stop. You haven't really been anywhere until you've got back home. "

Terry Pratchett
, The Light Fantastic
(1986)
.
copy citation
Meaning and analysis