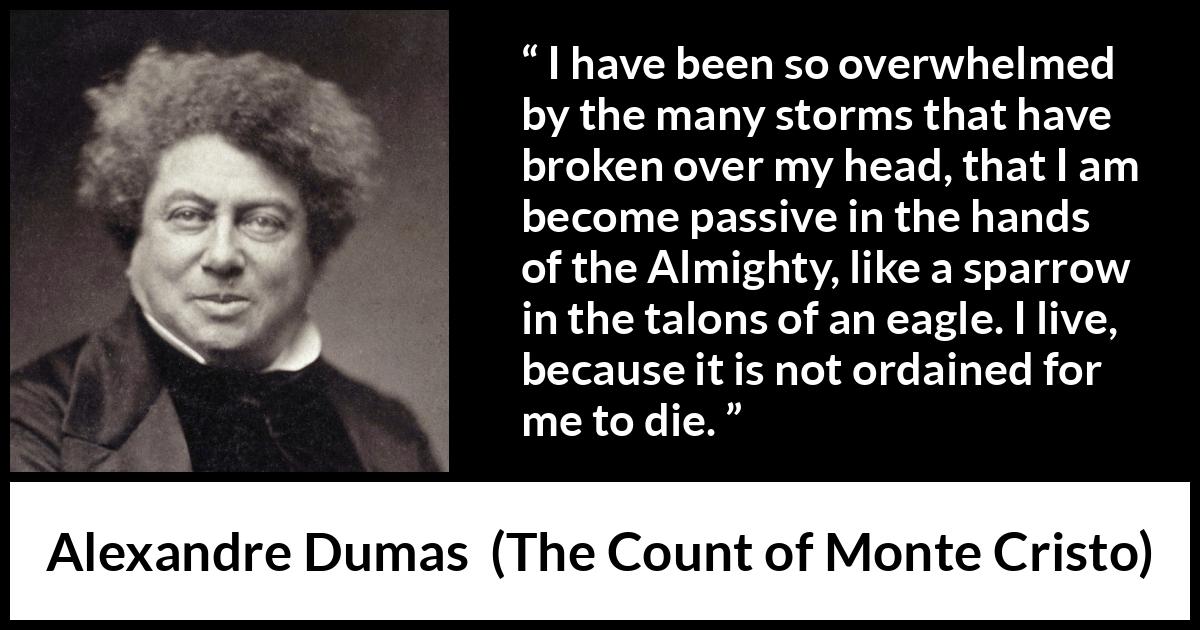 Copy this HTML code to share this image on your website:
Format
Landscape
Portrait
Square
" I have been so overwhelmed by the many storms that have broken over my head, that I am become passive in the hands of the Almighty, like a sparrow in the talons of an eagle. I live, because it is not ordained for me to die. "

Alexandre Dumas
, The Count of Monte Cristo
(1845)
.
copy citation
Meaning and analysis
More pictures