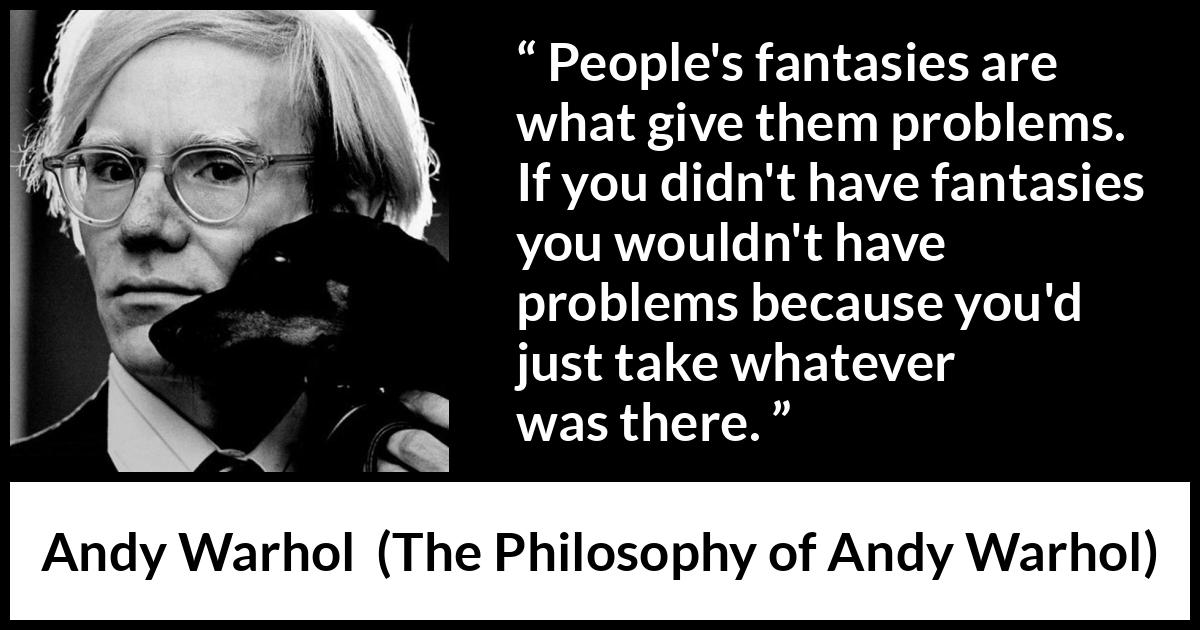 Copy this HTML code to share this image on your website:
Format
Landscape
Portrait
Square
" People's fantasies are what give them problems. If you didn't have fantasies you wouldn't have problems because you'd just take whatever was there. "

Andy Warhol
, The Philosophy of Andy Warhol
(1975)
.
copy citation
Meaning and analysis
More pictures