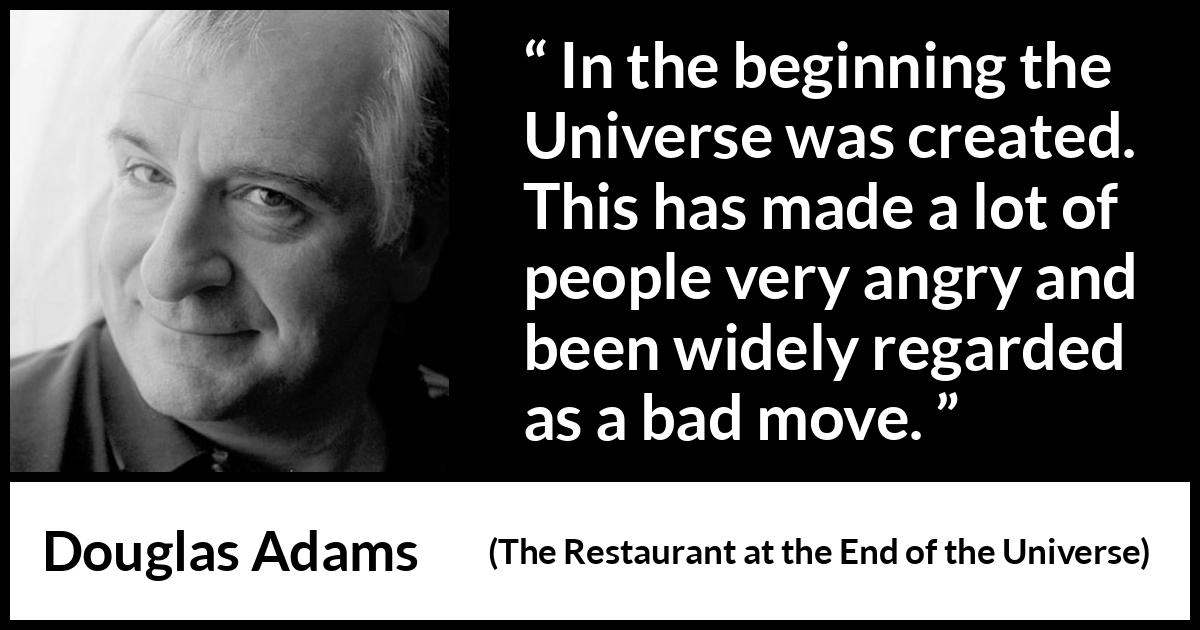 Copy this HTML code to share this image on your website:
Format
Landscape
Portrait
Square
" In the beginning the Universe was created. This has made a lot of people very angry and been widely regarded as a bad move. "

Douglas Adams
, The Hitchhiker's Guide to the Galaxy
(1979)
.
copy citation
Meaning and analysis
More pictures