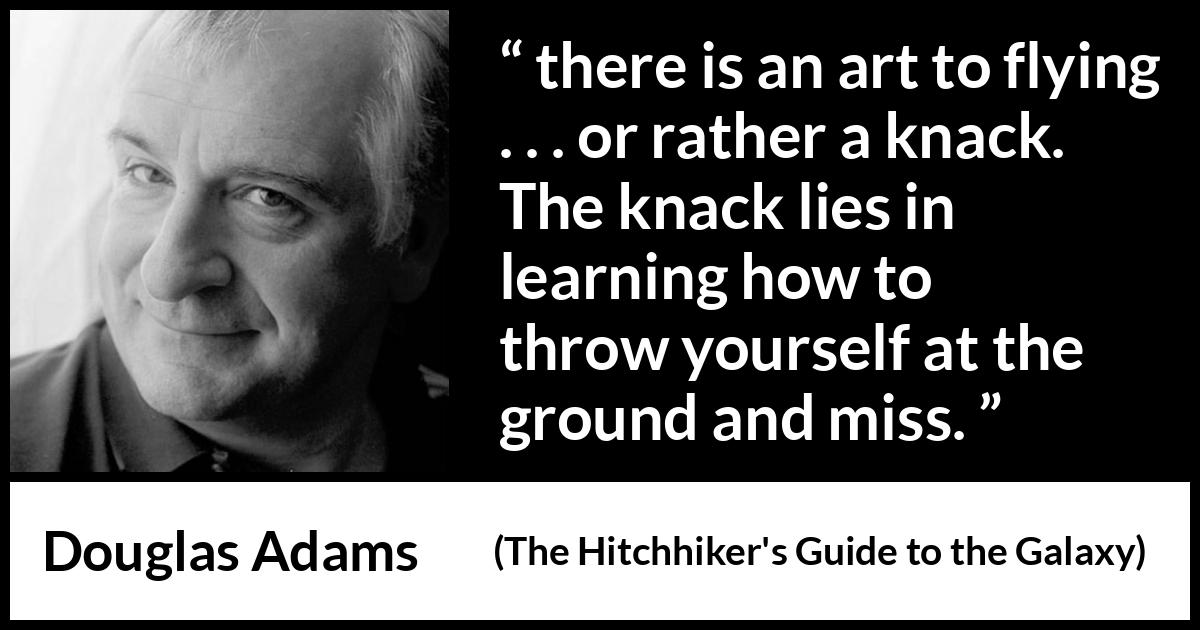 Copy this HTML code to share this image on your website:
Format
Landscape
Portrait
Square
" there is an art to flying . . . or rather a knack. The knack lies in learning how to throw yourself at the ground and miss. "

Douglas Adams
, The Hitchhiker's Guide to the Galaxy
(1979)
.
copy citation
Meaning and analysis
More pictures