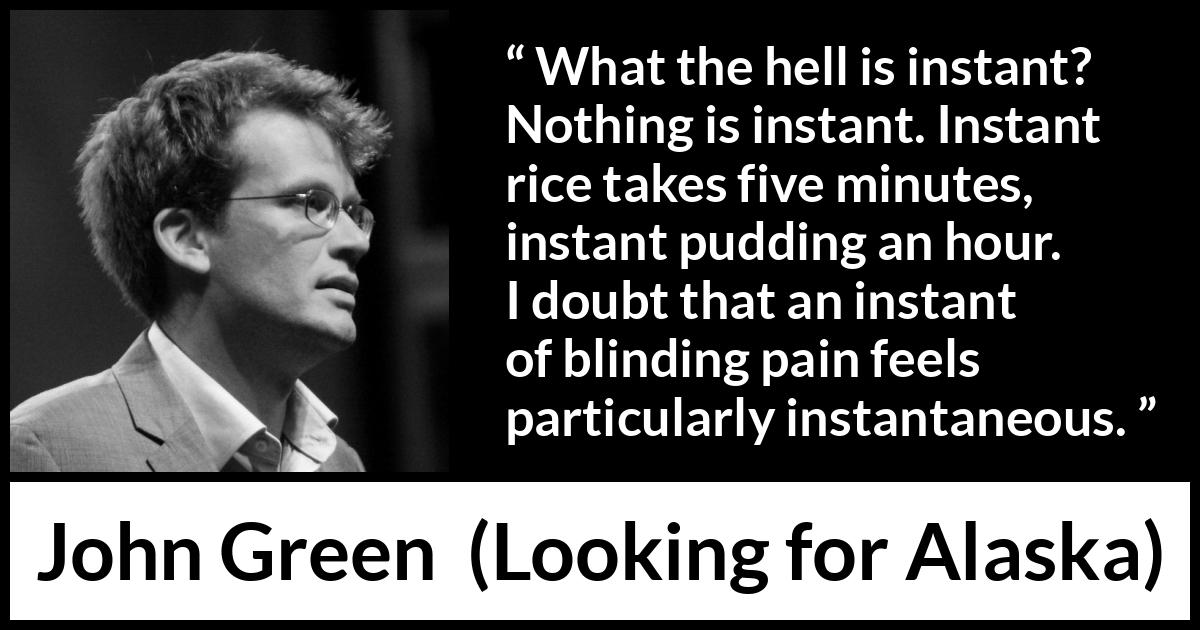 Copy this HTML code to share this image on your website:
Format
Landscape
Portrait
Square
" What the hell is instant? Nothing is instant. Instant rice takes five minutes, instant pudding an hour. I doubt that an instant of blinding pain feels particularly instantaneous. "

John Green
, Looking for Alaska
(2005)
.
copy citation
Meaning and analysis
More pictures