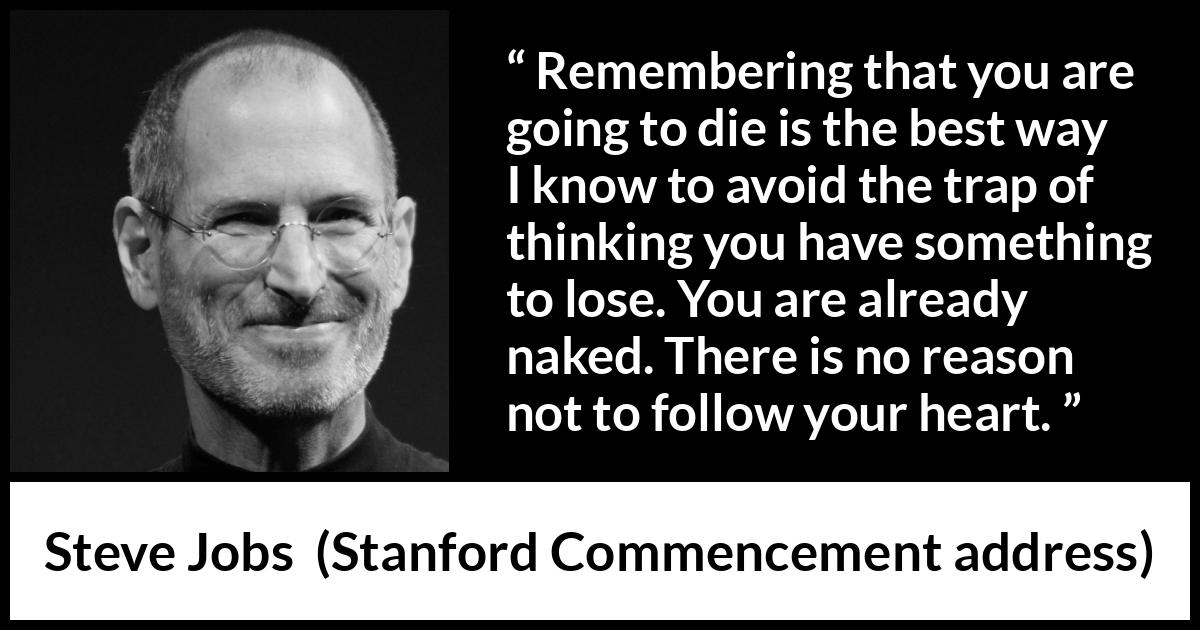 Copy this HTML code to share this image on your website:
Format
Landscape
Portrait
Square
" Remembering that you are going to die is the best way I know to avoid the trap of thinking you have something to lose. You are already naked. There is no reason not to follow your heart. "

Steve Jobs
, Stanford Commencement address
(2005)
.
copy citation
In "Steve Jobs" by Walter Isaacson (2011, Simon & Schuster)
Meaning and analysis
More pictures