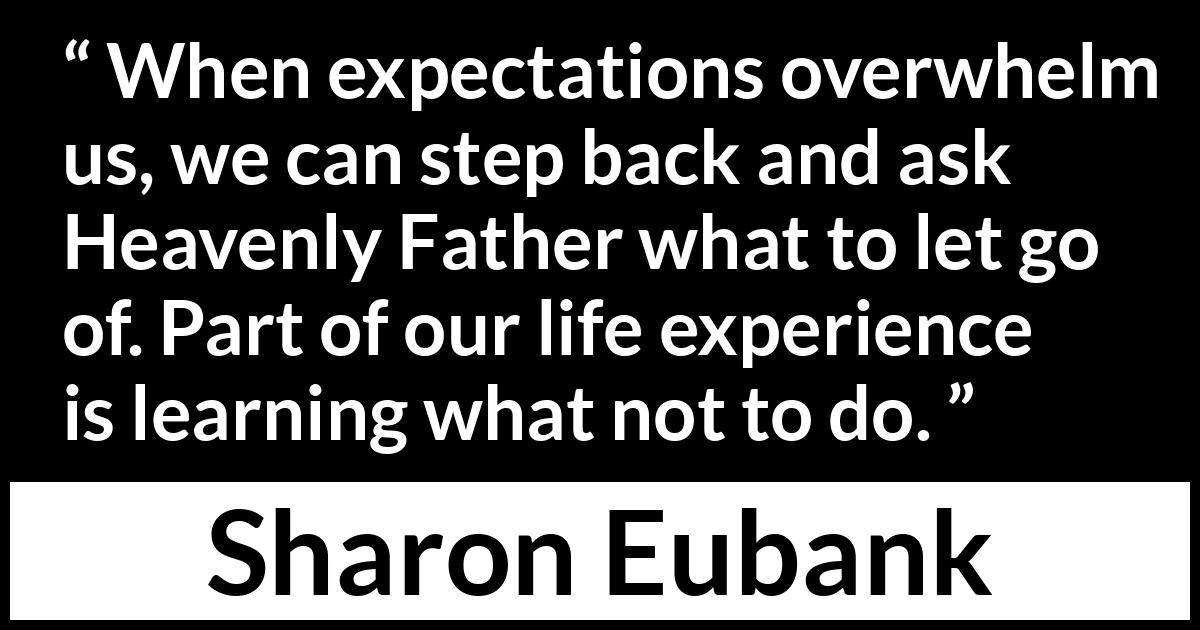 Copy this HTML code to share this image on your website:
Format
Landscape
Portrait
Square
" When expectations overwhelm us, we can step back and ask Heavenly Father what to let go of. Part of our life experience is learning what not to do. "

Sharon Eubank
, Christ: The Light That Shines in Darkness
(April 2019)
.
copy citation
Meaning and analysis
More pictures