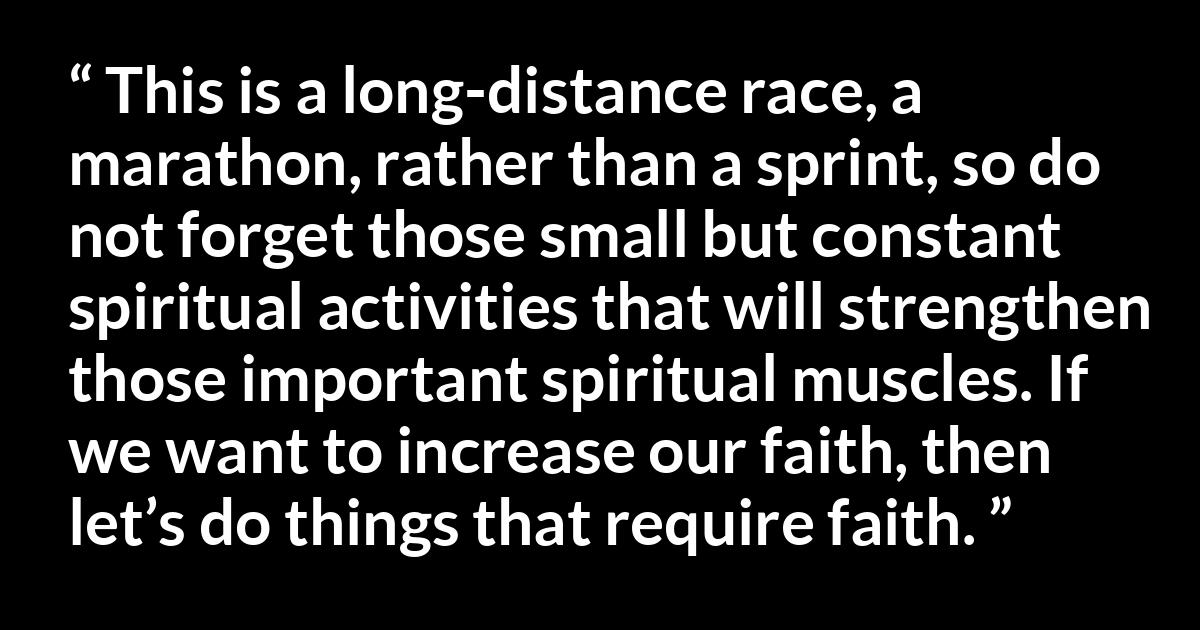 Copy this HTML code to share this image on your website:
Format
Landscape
Portrait
Square
" This is a long-distance race, a marathon, rather than a sprint, so do not forget those small but constant spiritual activities that will strengthen those important spiritual muscles. If we want to increase our faith, then let's do things that require faith. "

Juan Pablo Villar
, Exercising Our Spiritual Muscles
(April 2019)
.
copy citation
Meaning and analysis
More pictures