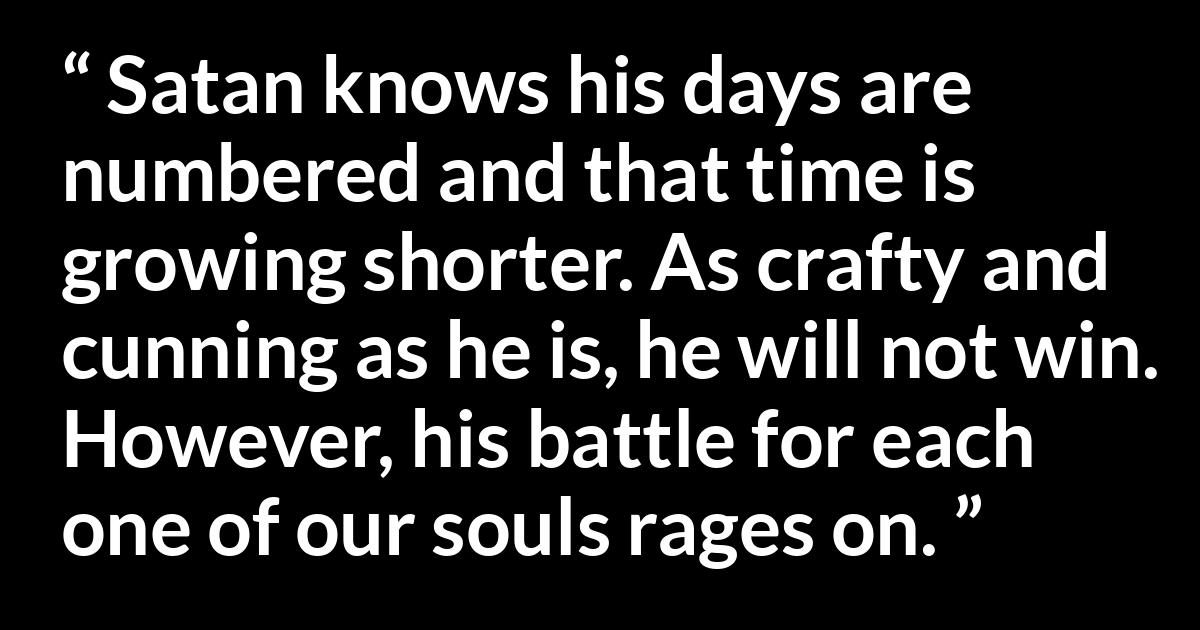 Copy this HTML code to share this image on your website:
Format
Landscape
Portrait
Square
" Satan knows his days are numbered and that time is growing shorter. As crafty and cunning as he is, he will not win. However, his battle for each one of our souls rages on. "

Ronald A. Rasband
, Build a Fortress of Spirituality and Protection
(April 2019)
.
copy citation
Meaning and analysis
More pictures