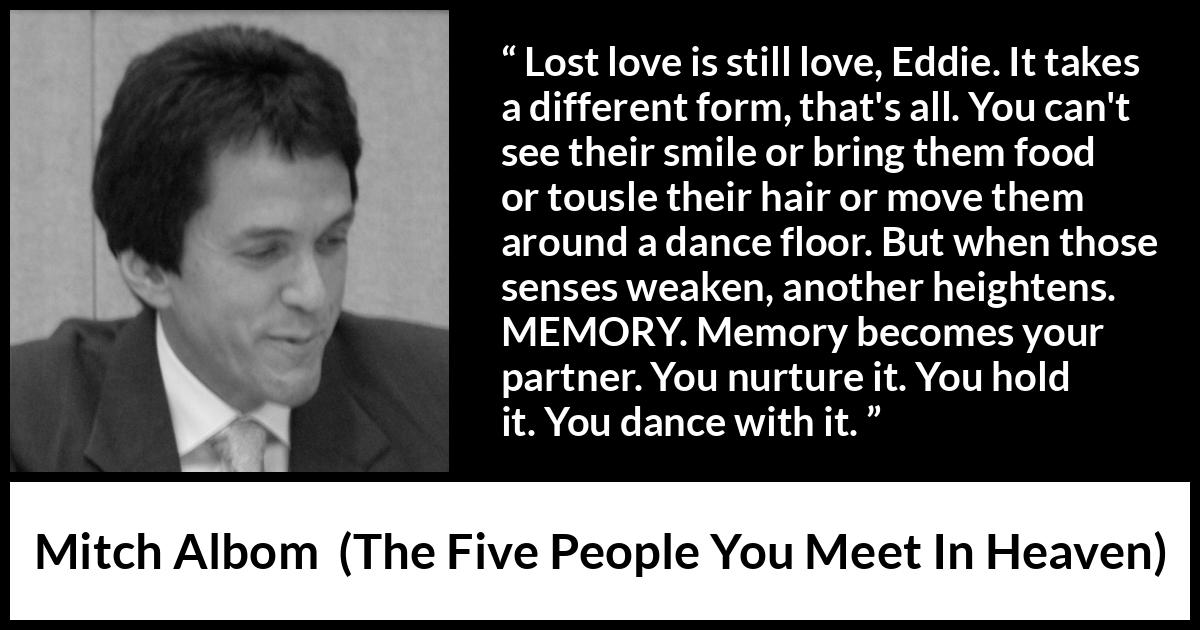 Copy this HTML code to share this image on your website:
Format
Landscape
Portrait
Square
" Lost love is still love, Eddie. It takes a different form, that's all. You can't see their smile or bring them food or tousle their hair or move them around a dance floor. But when those senses weaken, another heightens. MEMORY. Memory becomes your partner. You nurture it. You hold it. You dance with it. "

Mitch Albom
, The Five People You Meet In Heaven
(2003)
.
copy citation
Meaning and analysis
More pictures