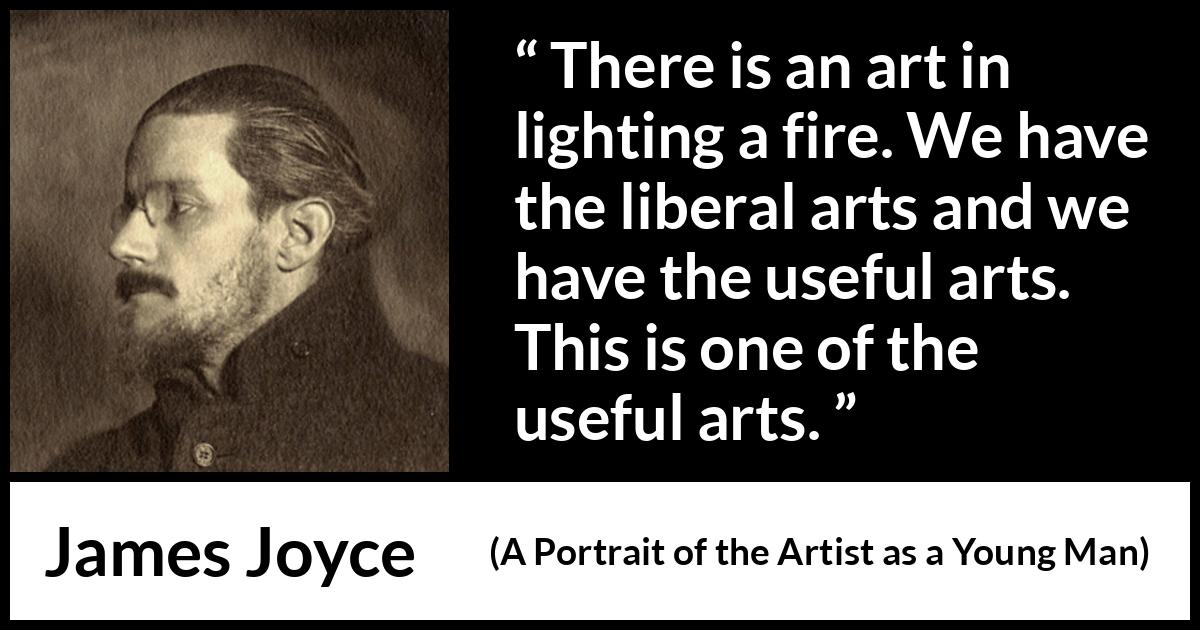 Copy this HTML code to share this image on your website:
Format
Landscape
Portrait
Square
" There is an art in lighting a fire. We have the liberal arts and we have the useful arts. This is one of the useful arts. "

James Joyce
, A Portrait of the Artist as a Young Man
(1916)
.
copy citation
Meaning and analysis
More pictures