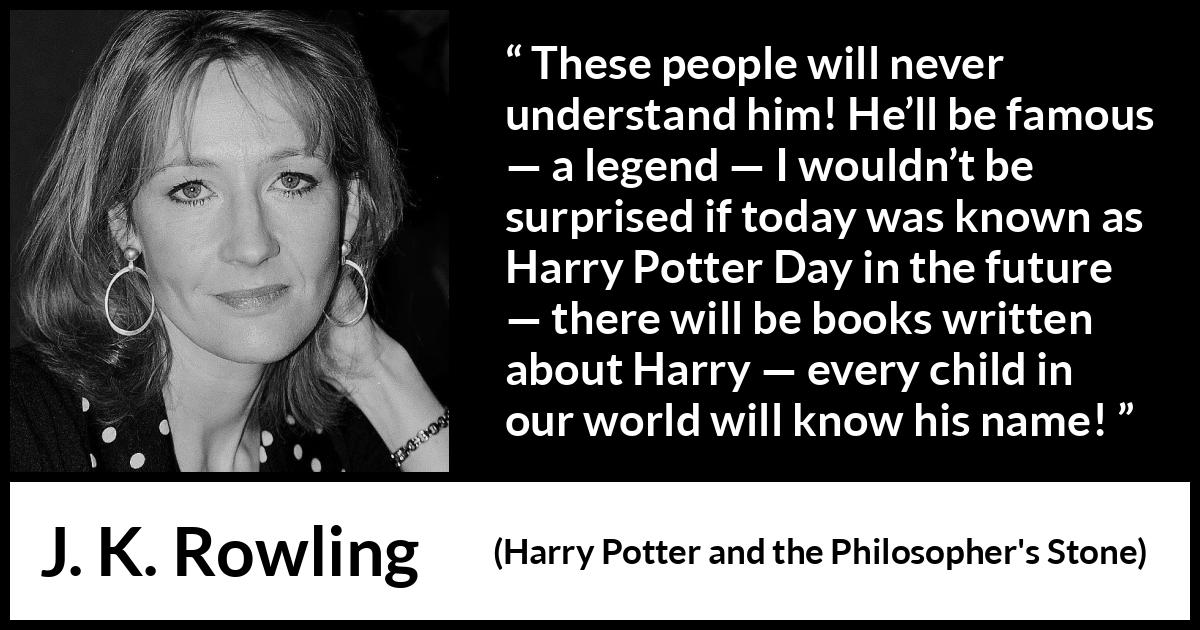 Copy this HTML code to share this image on your website:
Format
Landscape
Portrait
Square
" These people will never understand him! He'll be famous — a legend — I wouldn't be surprised if today was known as Harry Potter Day in the future — there will be books written about Harry — every child in our world will know his name! "

J. K. Rowling
, Harry Potter and the Philosopher's Stone
(1997)
.
copy citation
Meaning and analysis
More pictures