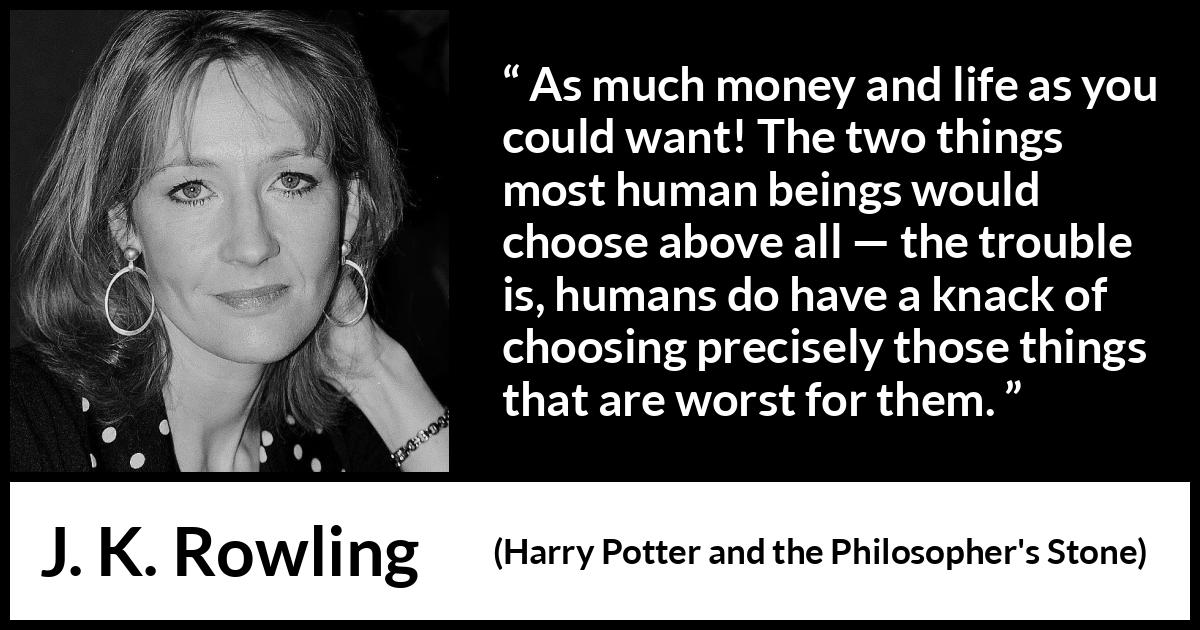 Copy this HTML code to share this image on your website:
Format
Landscape
Portrait
Square
" As much money and life as you could want! The two things most human beings would choose above all — the trou­ble is, humans do have a knack of choosing precisely those things that are worst for them. "

J. K. Rowling
, Harry Potter and the Philosopher's Stone
(1997)
.
copy citation
Meaning and analysis
More pictures