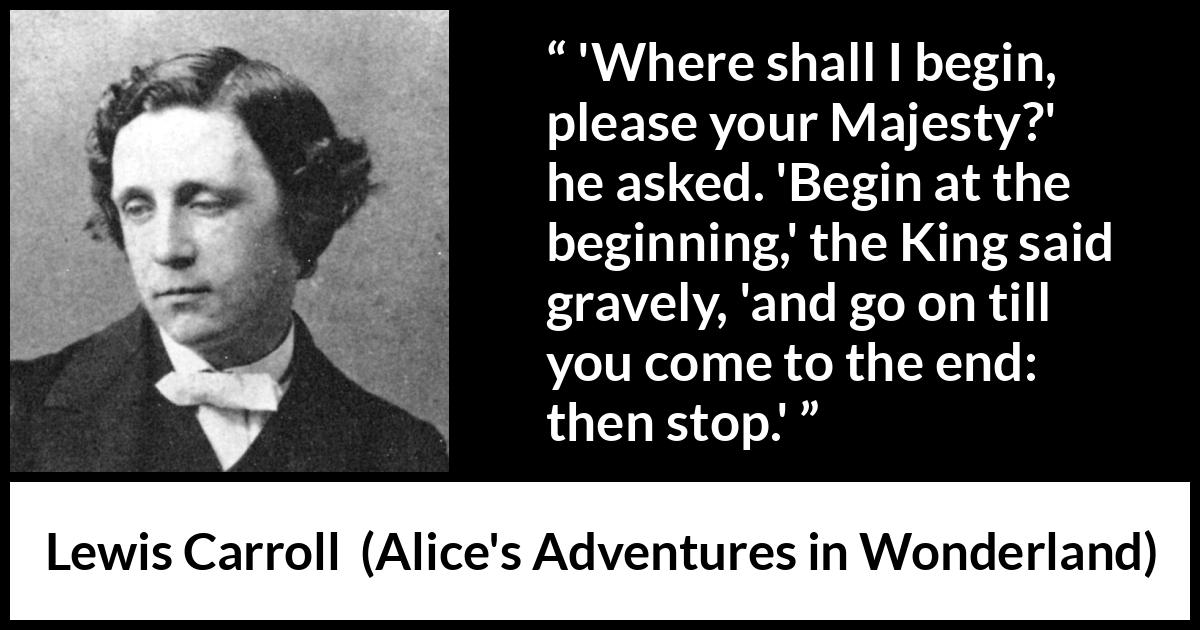 Copy this HTML code to share this image on your website:
Format
Landscape
Portrait
Square
" 'Where shall I begin, please your Majesty?' he asked. 'Begin at the beginning,' the King said gravely, 'and go on till you come to the end: then stop.' "

Lewis Carroll
, Alice's Adventures in Wonderland
(1865)
.
copy citation
Meaning and analysis