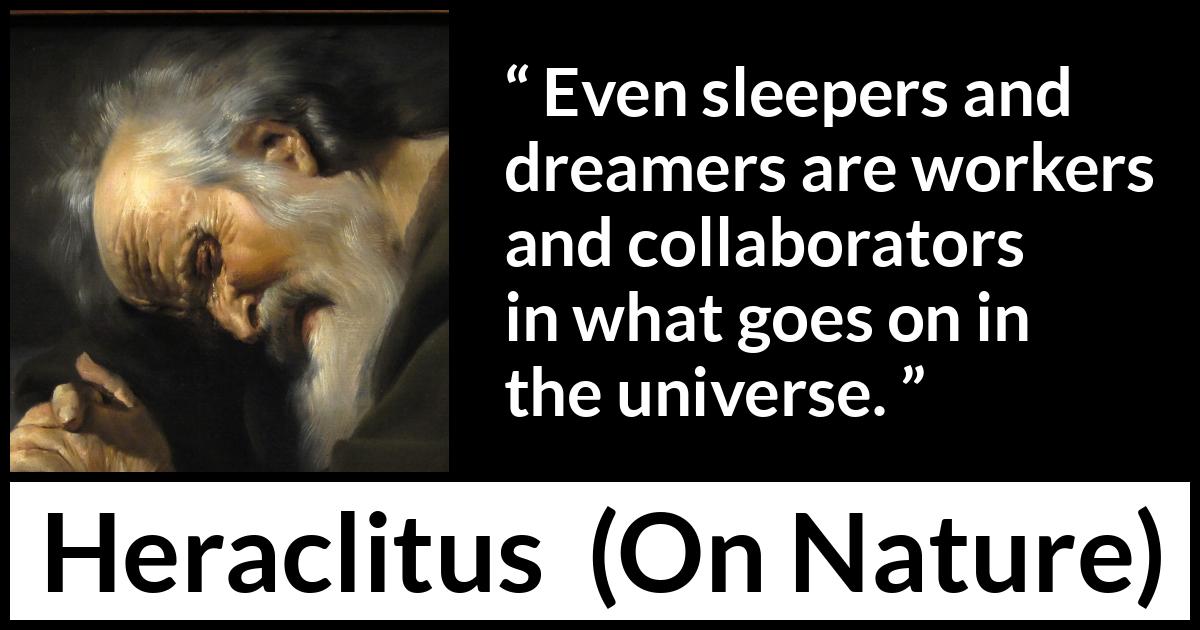 Copy this HTML code to share this image on your website:
Format
Landscape
Portrait
Square
" Even sleepers and dreamers are workers and collaborators in what goes on in the universe. "

Heraclitus
, On Nature
( c. 535 – c. 475 BCE)
.
copy citation
Philip Wheelwright ed., The Presocratics, Indianapolis: Odyssey Press, 1982, p. 79.
Translated by William Harris
Meaning and analysis