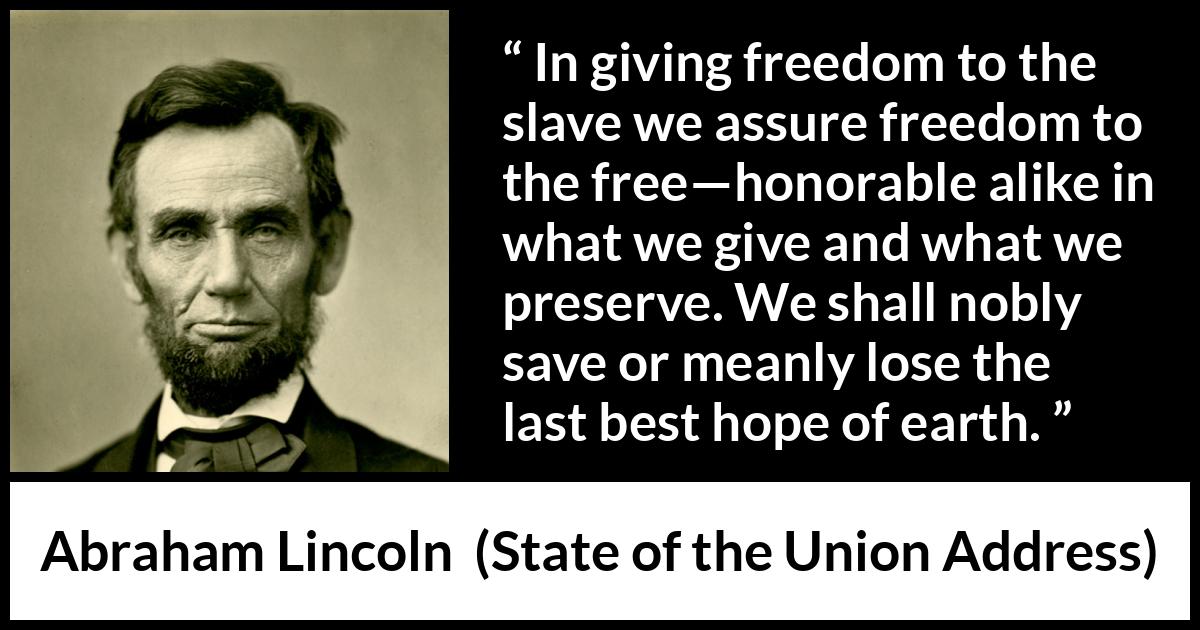 Copy this HTML code to share this image on your website:
Format
Landscape
Portrait
Square
" In giving freedom to the slave we assure freedom to the free—honorable alike in what we give and what we preserve. We shall nobly save or meanly lose the last best hope of earth. "

Abraham Lincoln
, State of the Union Address
(1 December 1862)
.
copy citation
Meaning and analysis
More pictures