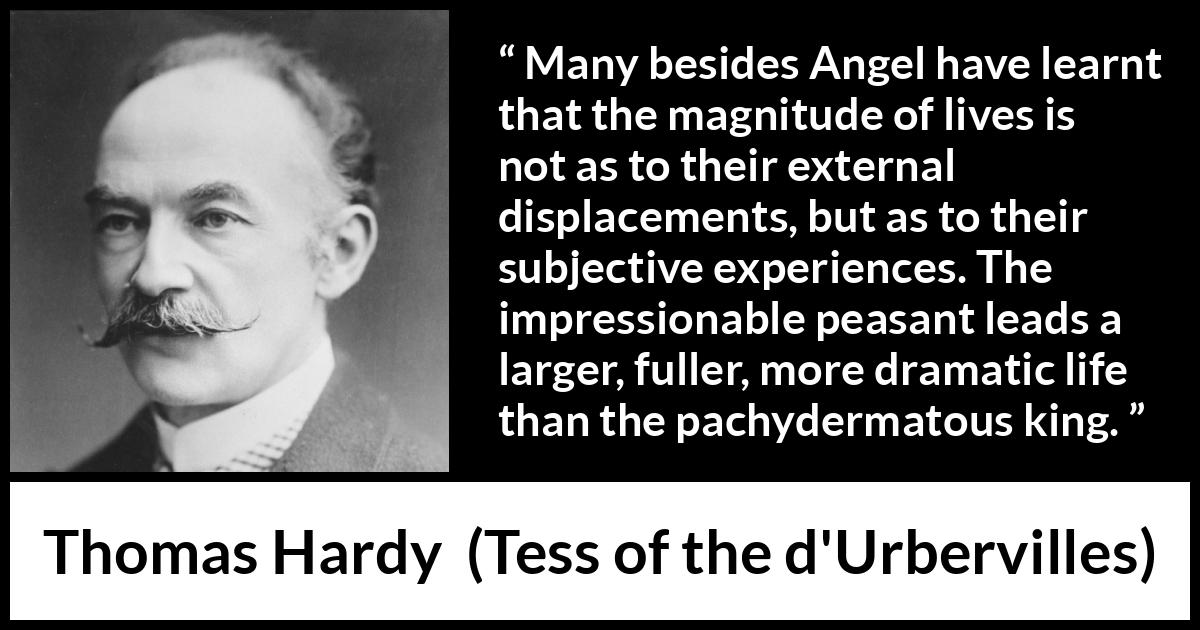 Copy this HTML code to share this image on your website:
Format
Landscape
Portrait
Square
" Many besides Angel have learnt that the magnitude of lives is not as to their external displacements, but as to their subjective experiences. The impressionable peasant leads a larger, fuller, more dramatic life than the pachydermatous king. "

Thomas Hardy
, Tess of the d'Urbervilles
(1891)
.
copy citation
Meaning and analysis
More pictures