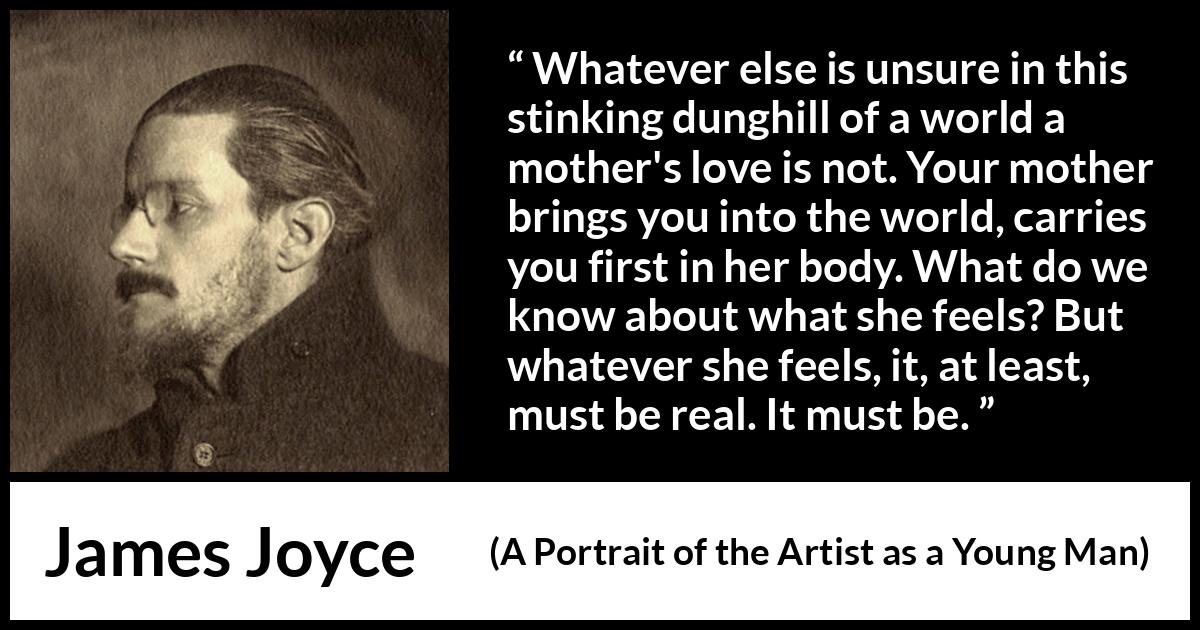 Copy this HTML code to share this image on your website:
Format
Landscape
Portrait
Square
" Whatever else is unsure in this stinking dunghill of a world a mother's love is not. Your mother brings you into the world, carries you first in her body. What do we know about what she feels? But whatever she feels, it, at least, must be real. It must be. "

James Joyce
, A Portrait of the Artist as a Young Man
(1916)
.
copy citation
Meaning and analysis