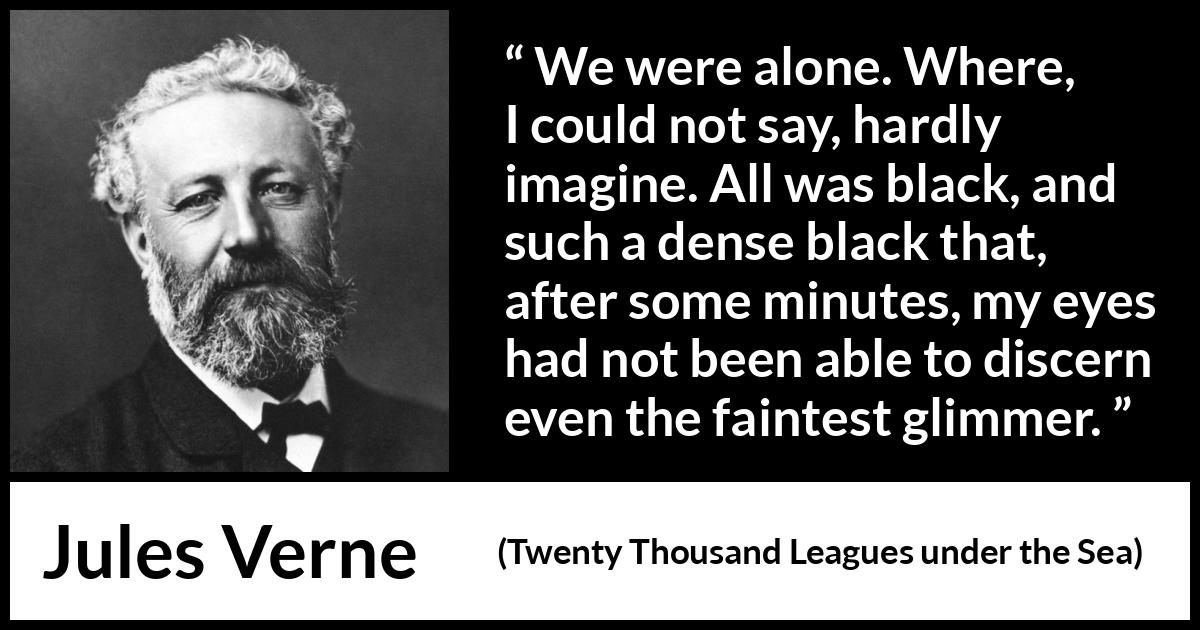 Copy this HTML code to share this image on your website:
Format
Landscape
Portrait
Square
" We were alone. Where, I could not say, hardly imagine. All was black, and such a dense black that, after some minutes, my eyes had not been able to discern even the faintest glimmer. "

Jules Verne
, Twenty Thousand Leagues under the Sea
(1870)
.
copy citation
Translated by Lewis Page Mercier
Meaning and analysis
More pictures