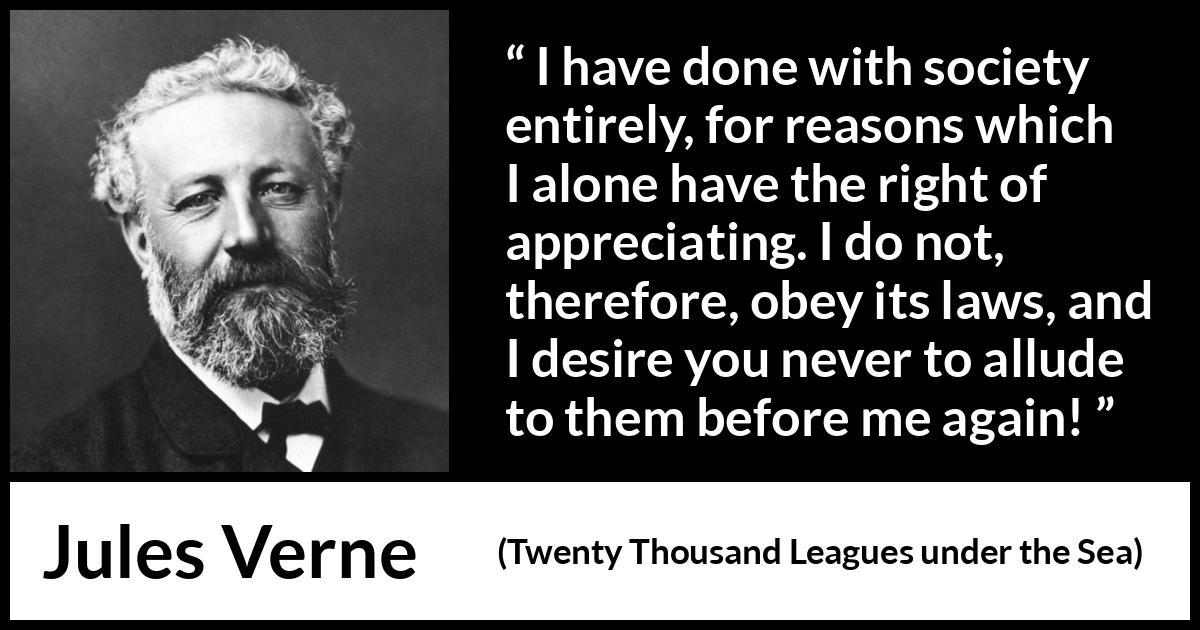 Copy this HTML code to share this image on your website:
Format
Landscape
Portrait
Square
" I have done with society entirely, for reasons which I alone have the right of appreciating. I do not, therefore, obey its laws, and I desire you never to allude to them before me again! "

Jules Verne
, Twenty Thousand Leagues under the Sea
(1870)
.
copy citation
Translated by Lewis Page Mercier
Meaning and analysis
More pictures