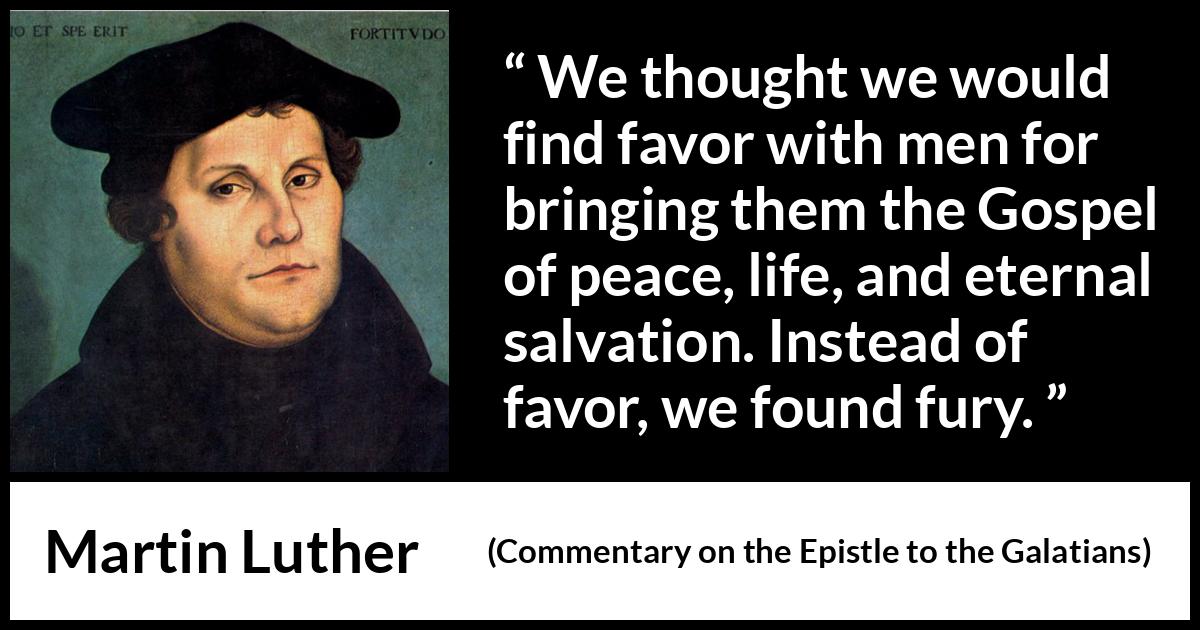 Copy this HTML code to share this image on your website:
Format
Landscape
Portrait
Square
" We thought we would find favor with men for bringing them the Gospel of peace, life, and eternal salvation. Instead of favor, we found fury. "

Martin Luther
, Commentary on the Epistle to the Galatians
(1535)
.
copy citation
Translated by Theodore Graebner
Meaning and analysis
More pictures