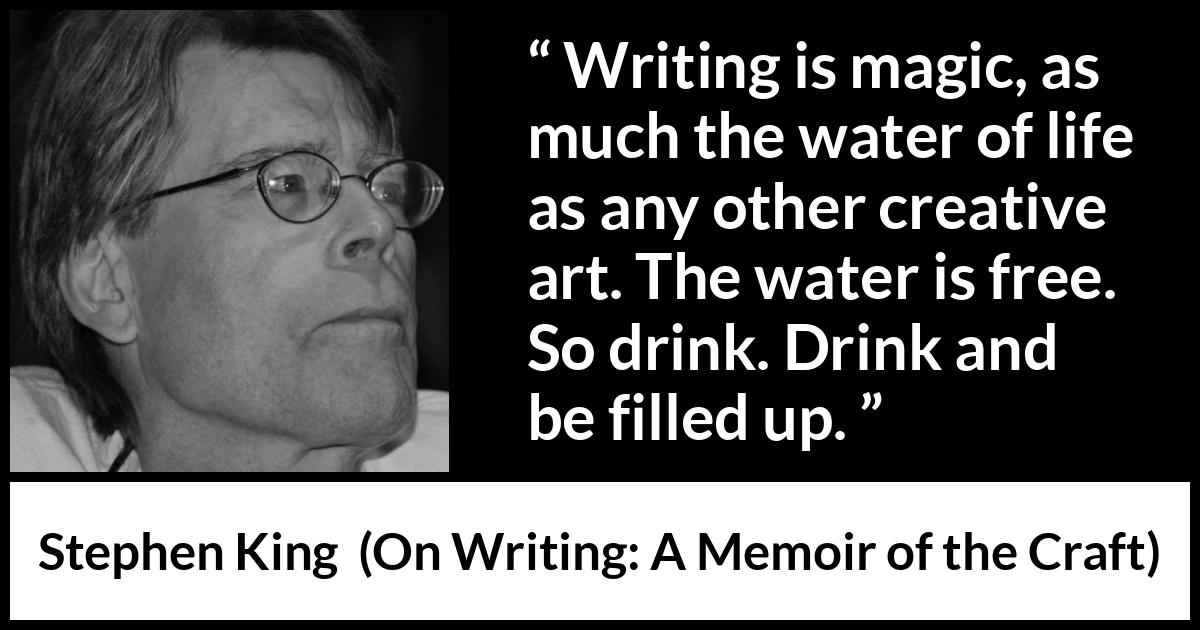 Copy this HTML code to share this image on your website:
Format
Landscape
Portrait
Square
" Writing is magic, as much the water of life as any other creative art. The water is free. So drink. Drink and be filled up. "

Stephen King
, On Writing: A Memoir of the Craft
(2000)
.
copy citation
Meaning and analysis