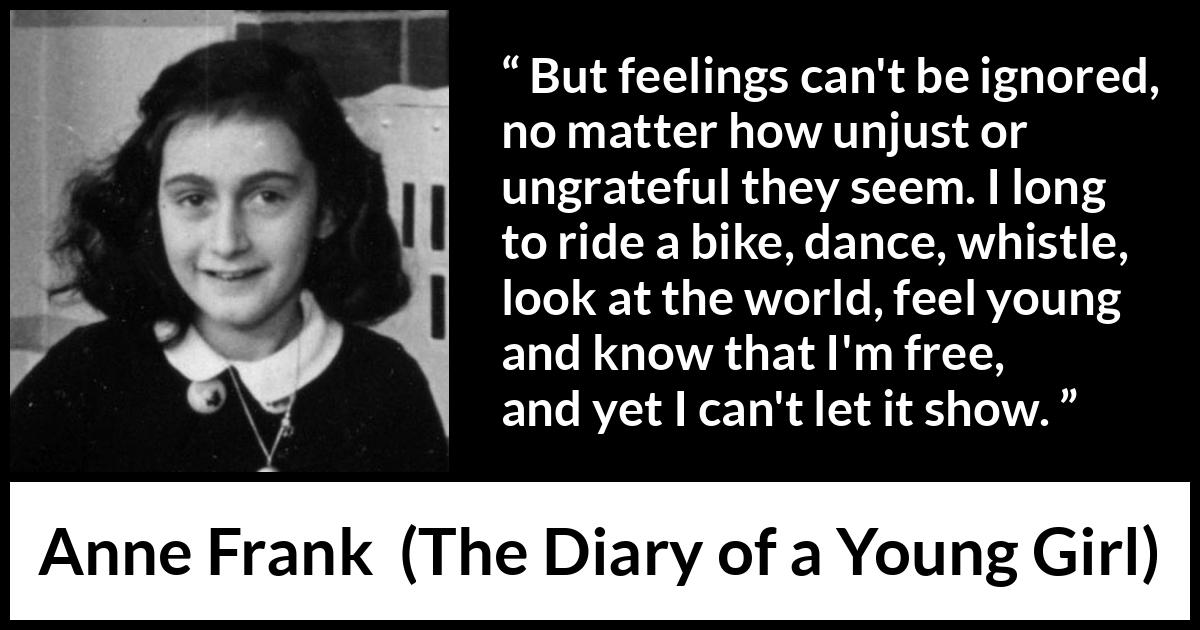 Copy this HTML code to share this image on your website:
Format
Landscape
Portrait
Square
" But feelings can't be ignored, no matter how unjust or ungrateful they seem. I long to ride a bike, dance, whistle, look at the world, feel young and know that I'm free, and yet I can't let it show. "

Anne Frank
, The Diary of a Young Girl
(1947)
.
copy citation
Translated by Susan Massotty
Meaning and analysis