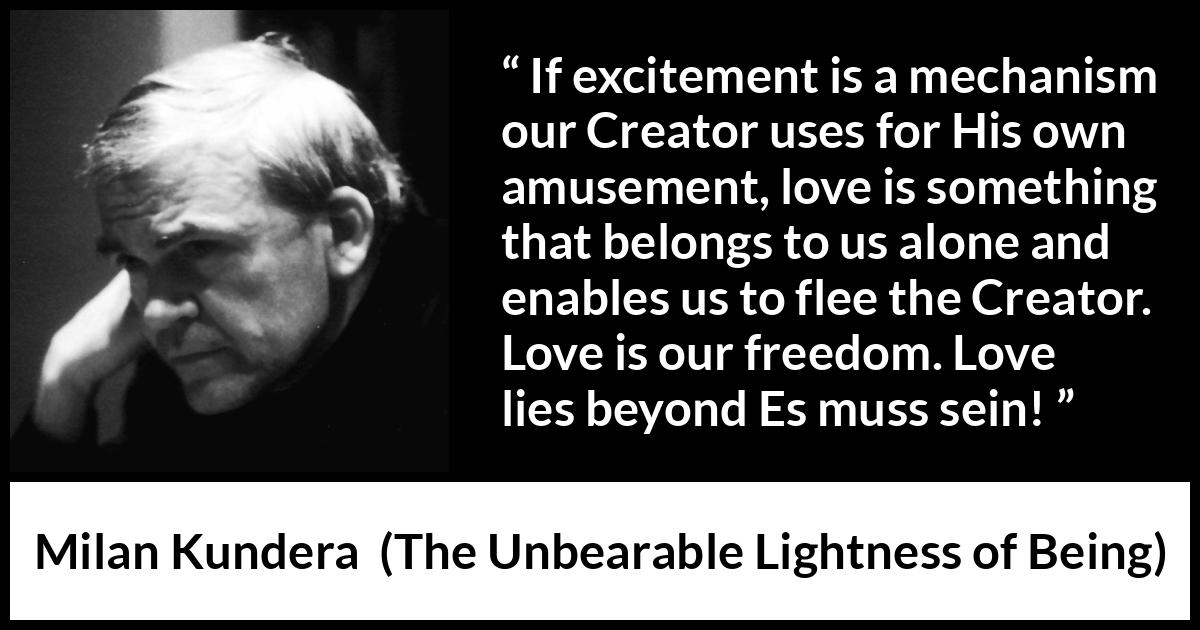 Copy this HTML code to share this image on your website:
Format
Landscape
Portrait
Square
" If excitement is a mechanism our Creator uses for His own amusement, love is something that belongs to us alone and enables us to flee the Creator. Love is our freedom. Love lies beyond Es muss sein! "

Milan Kundera
, The Unbearable Lightness of Being
(1984)
.
copy citation
Translated by Michael Henry Heim
Meaning and analysis
More pictures