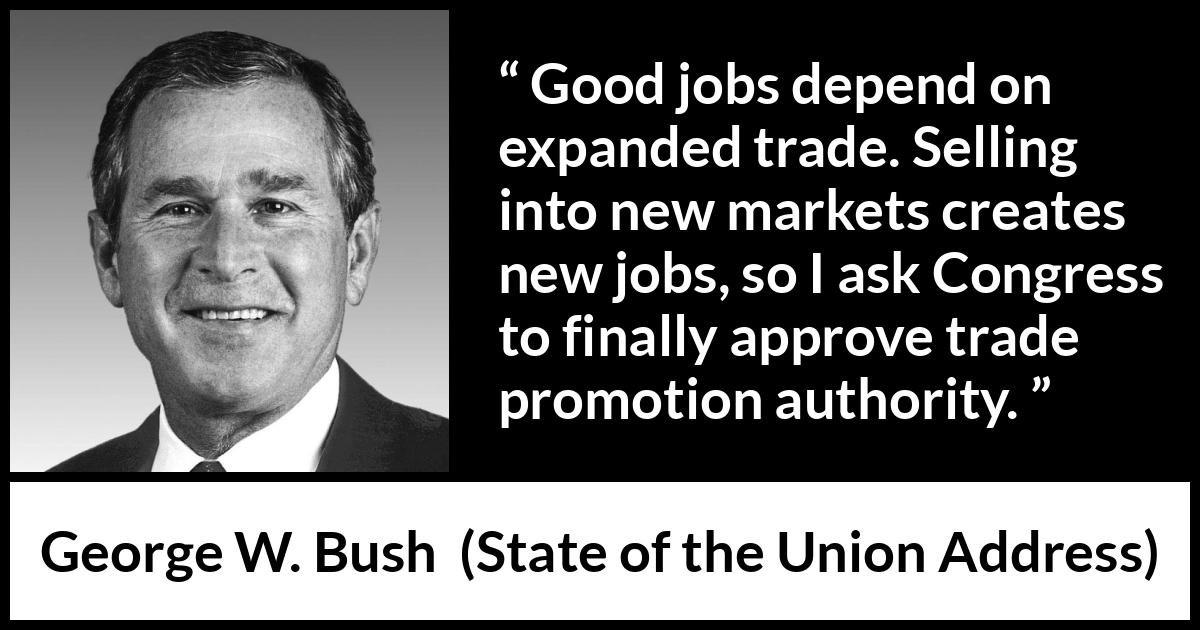 Copy this HTML code to share this image on your website:
Format
Landscape
Portrait
Square
" Good jobs depend on expanded trade. Selling into new markets creates new jobs, so I ask Congress to finally approve trade promotion authority. "

George W. Bush
, State of the Union Address
(29 January 2002)
.
copy citation
Meaning and analysis
More pictures