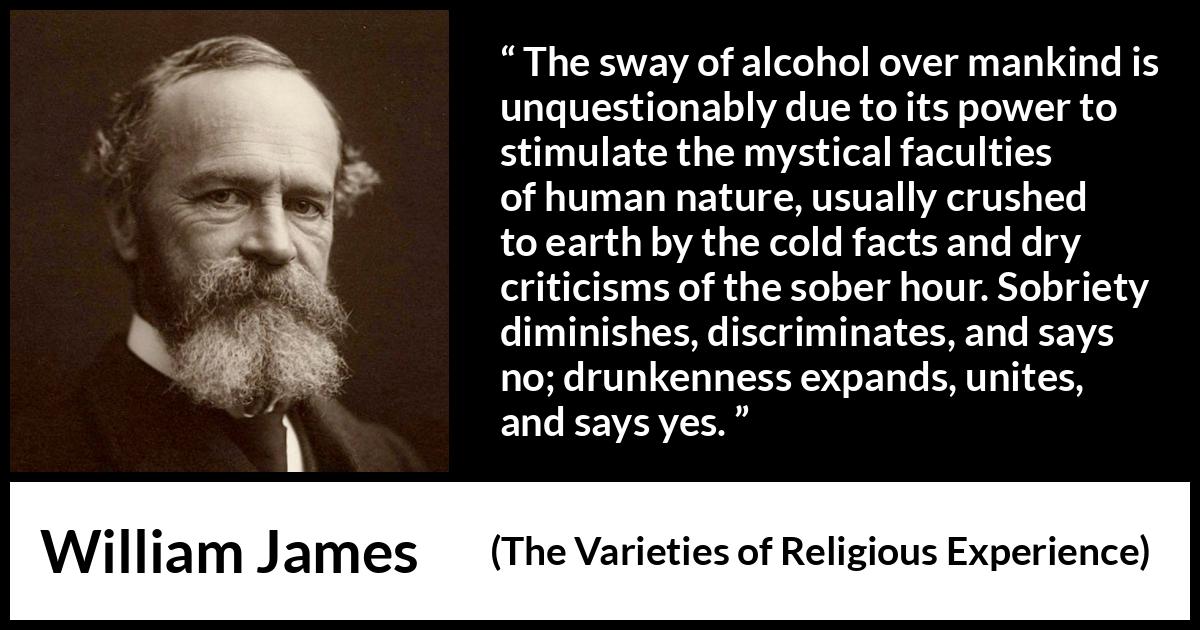 Copy this HTML code to share this image on your website:
Format
Landscape
Portrait
Square
" The sway of alcohol over mankind is unquestionably due to its power to stimulate the mystical faculties of human nature, usually crushed to earth by the cold facts and dry criticisms of the sober hour. Sobriety diminishes, discriminates, and says no; drunkenness expands, unites, and says yes. "

William James
, The Varieties of Religious Experience
(1902)
.
copy citation
Meaning and analysis
More pictures