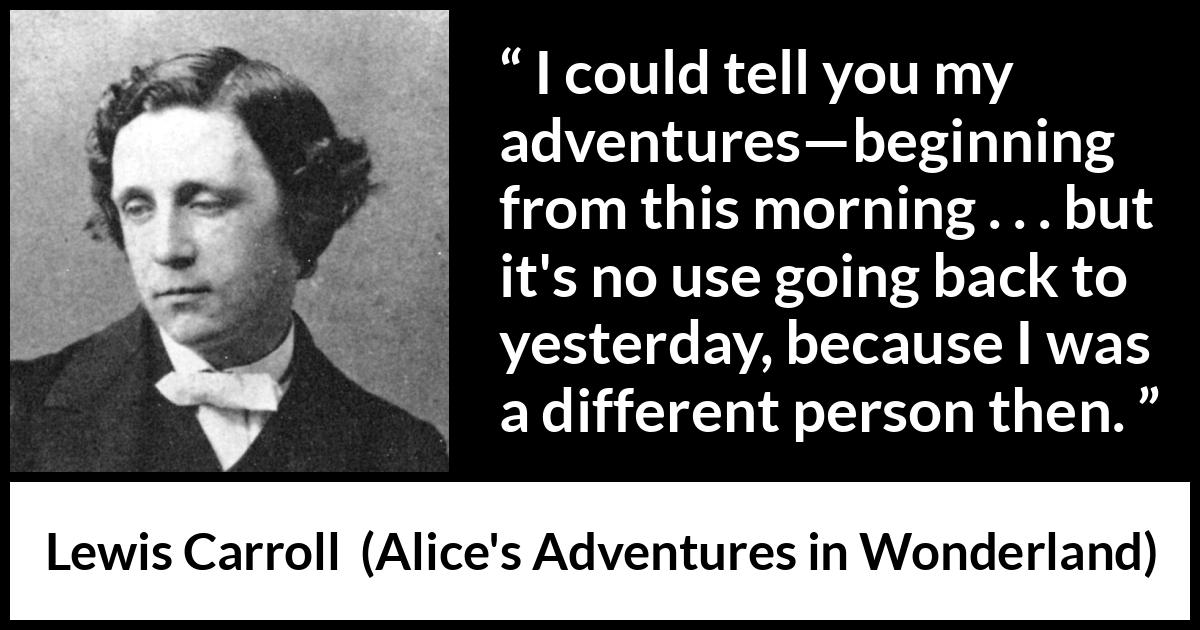 Copy this HTML code to share this image on your website:
Format
Landscape
Portrait
Square
" I could tell you my adventures—beginning from this morning . . . but it's no use going back to yesterday, because I was a different person then. "

Lewis Carroll
, Alice's Adventures in Wonderland
(1865)
.
copy citation
Meaning and analysis