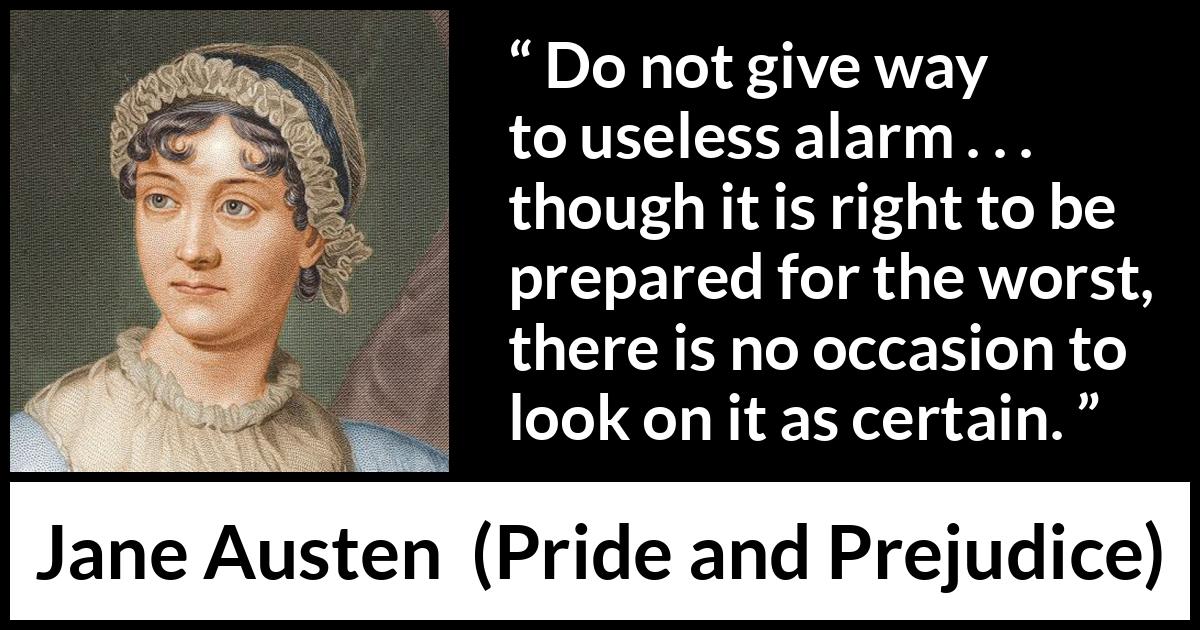 Copy this HTML code to share this image on your website:
Format
Landscape
Portrait
Square
" Do not give way to useless alarm . . . though it is right to be prepared for the worst, there is no occasion to look on it as certain. "

Jane Austen
, Pride and Prejudice
(28 January 1813)
.
copy citation
Meaning and analysis
More pictures