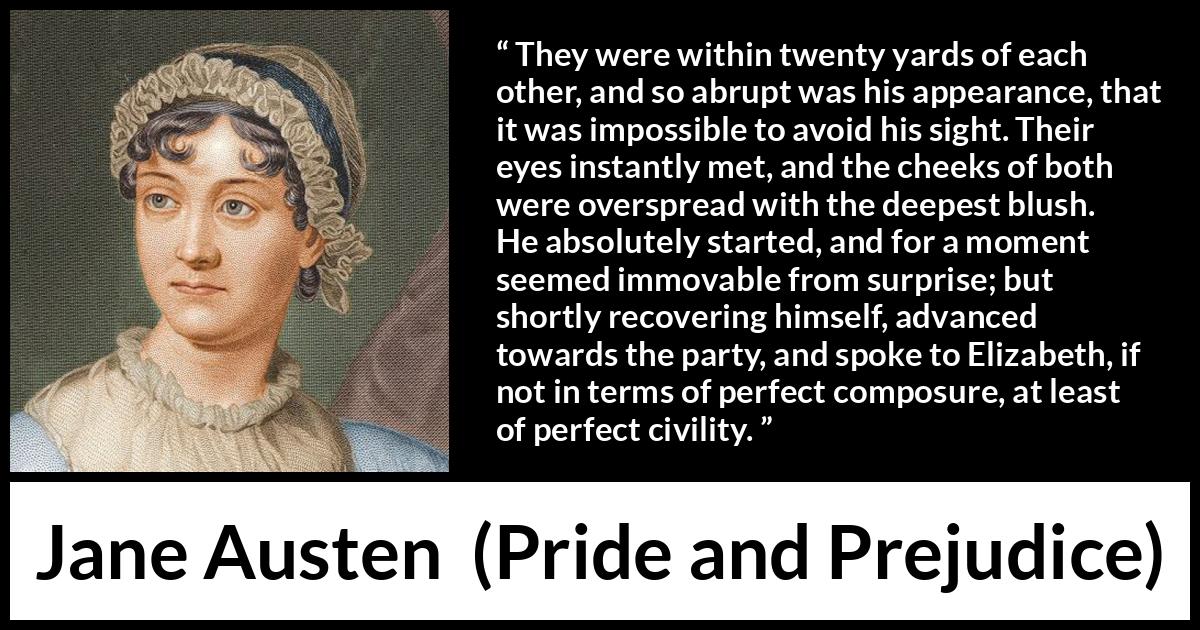 Copy this HTML code to share this image on your website:
Format
Landscape
Portrait
Square
" They were within twenty yards of each other, and so abrupt was his appearance, that it was impossible to avoid his sight. Their eyes instantly met, and the cheeks of both were overspread with the deepest blush. He absolutely started, and for a moment seemed immovable from surprise; but shortly recovering himself, advanced towards the party, and spoke to Elizabeth, if not in terms of perfect composure, at least of perfect civility. "

Jane Austen
, Pride and Prejudice
(28 January 1813)
.
copy citation
Meaning and analysis
More pictures