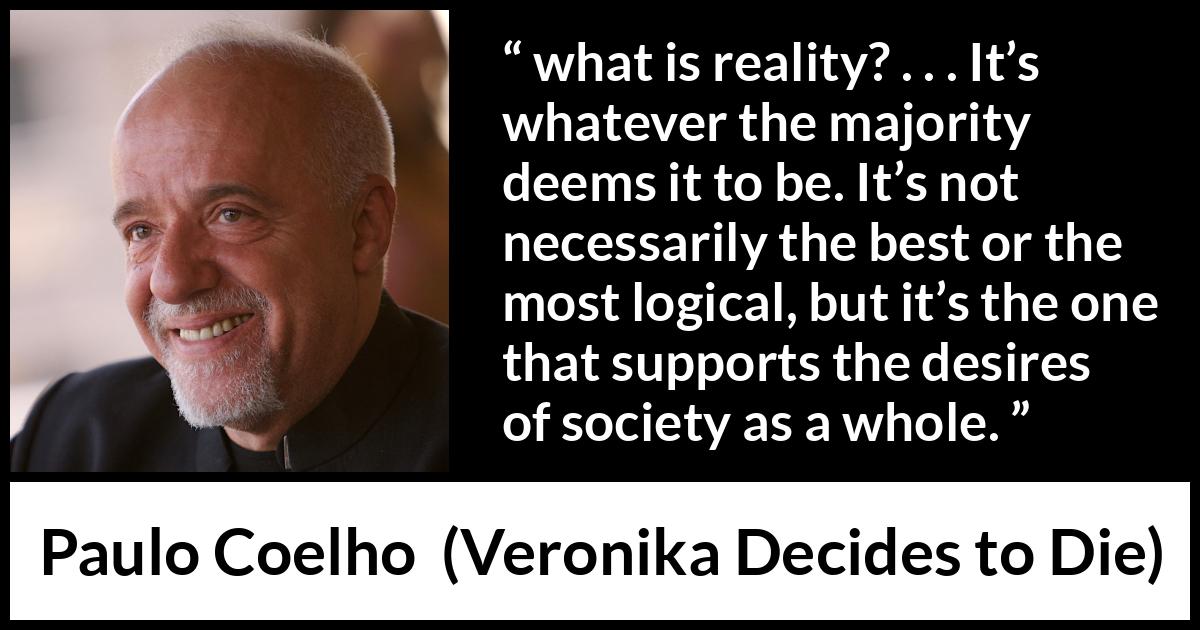 Copy this HTML code to share this image on your website:
Format
Landscape
Portrait
Square
" what is reality? . . . It's whatever the majority deems it to be. It's not necessarily the best or the most logical, but it's the one that supports the desires of society as a whole. "

Paulo Coelho
, Veronika Decides to Die
(1998)
.
copy citation
Translated by Margaret Jull Costa
Meaning and analysis