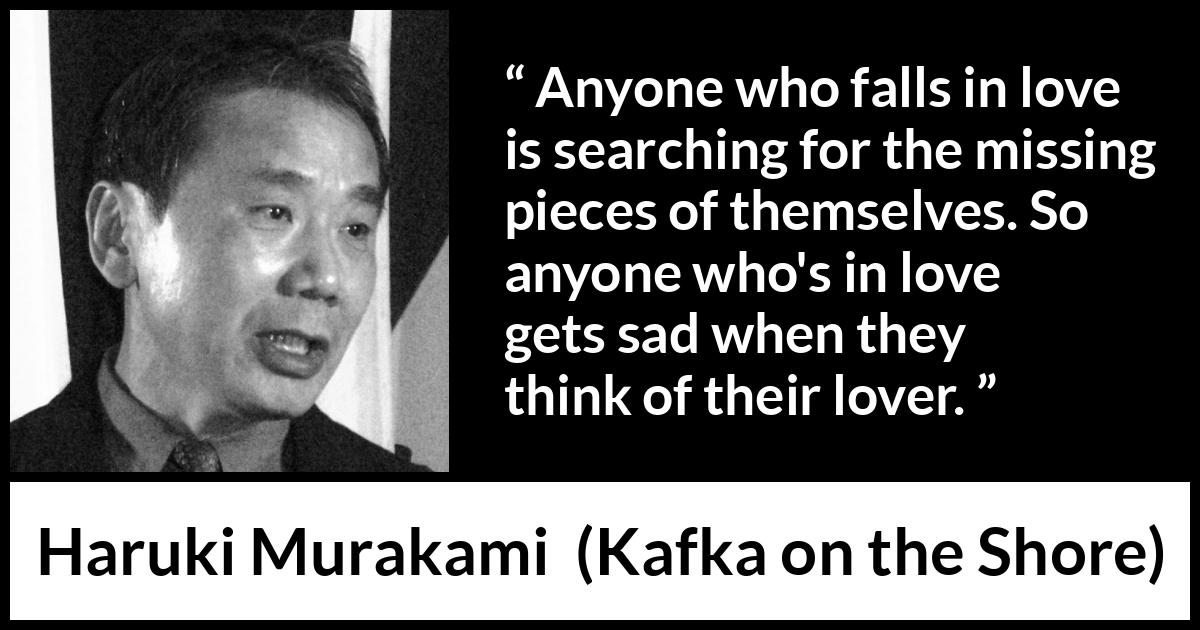 Copy this HTML code to share this image on your website:
Format
Landscape
Portrait
Square
" Anyone who falls in love is searching for the missing pieces of themselves. So anyone who's in love gets sad when they think of their lover. "

Haruki Murakami
, Kafka on the Shore
(2002)
.
copy citation
Translated by Philip Gabriel
Meaning and analysis