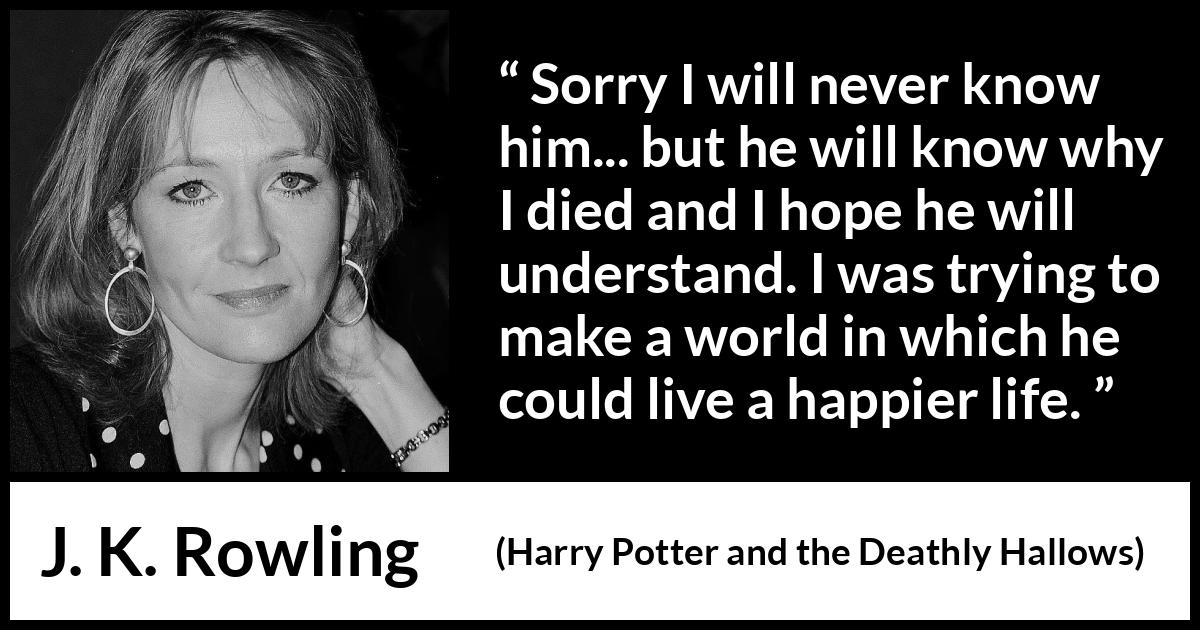 Copy this HTML code to share this image on your website:
Format
Landscape
Portrait
Square
" Sorry I will never know him... but he will know why I died and I hope he will understand. I was trying to make a world in which he could live a happier life. "

J. K. Rowling
, Harry Potter and the Deathly Hallows
(2007)
.
copy citation
Meaning and analysis