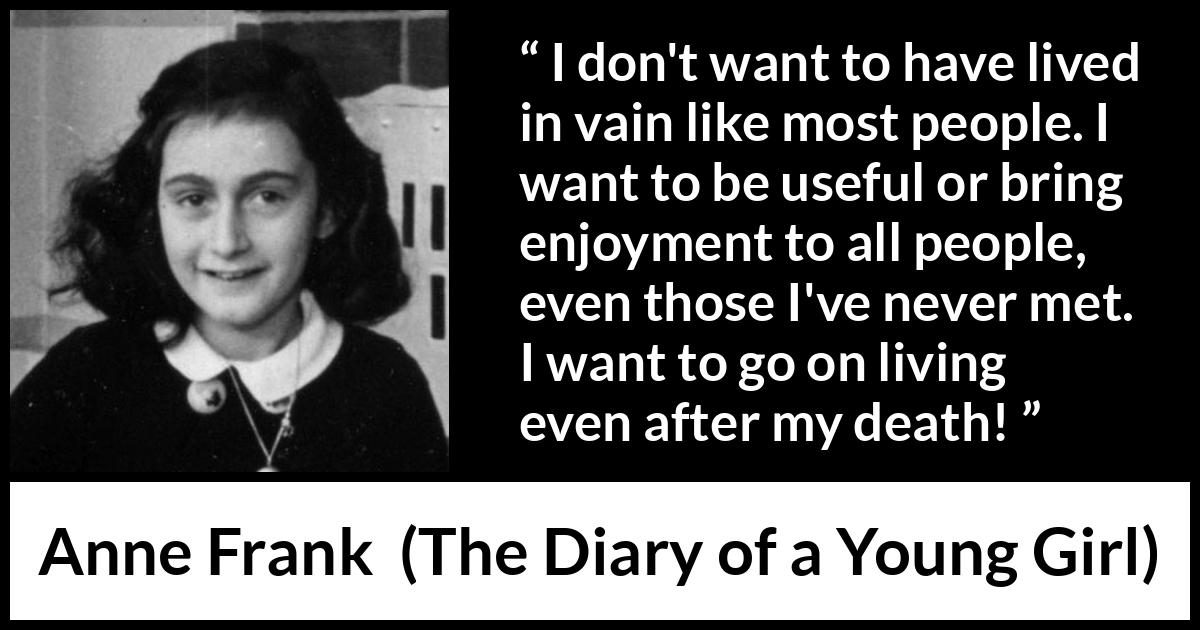 Copy this HTML code to share this image on your website:
Format
Landscape
Portrait
Square
" I don't want to have lived in vain like most people. I want to be useful or bring enjoyment to all people, even those I've never met. I want to go on living even after my death! "

Anne Frank
, The Diary of a Young Girl
(1947)
.
copy citation
Translated by Susan Massotty
Meaning and analysis