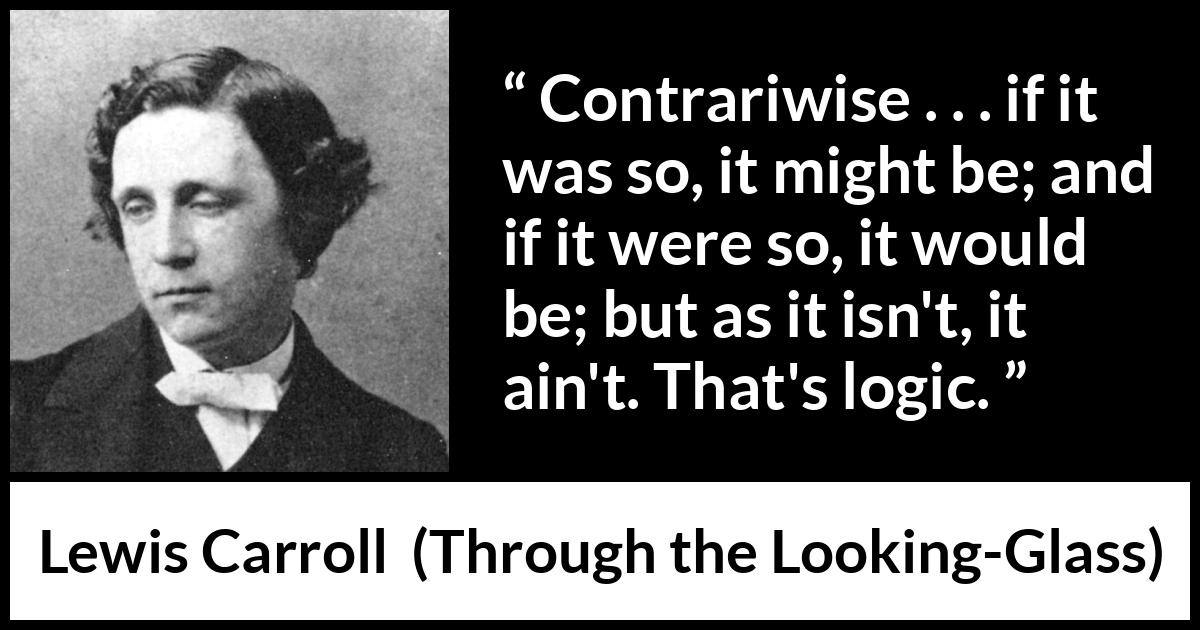 Copy this HTML code to share this image on your website:
Format
Landscape
Portrait
Square
" Contrariwise . . . if it was so, it might be; and if it were so, it would be; but as it isn't, it ain't. That's logic. "

Lewis Carroll
, Through the Looking-Glass
(1871)
.
copy citation
Meaning and analysis
More pictures