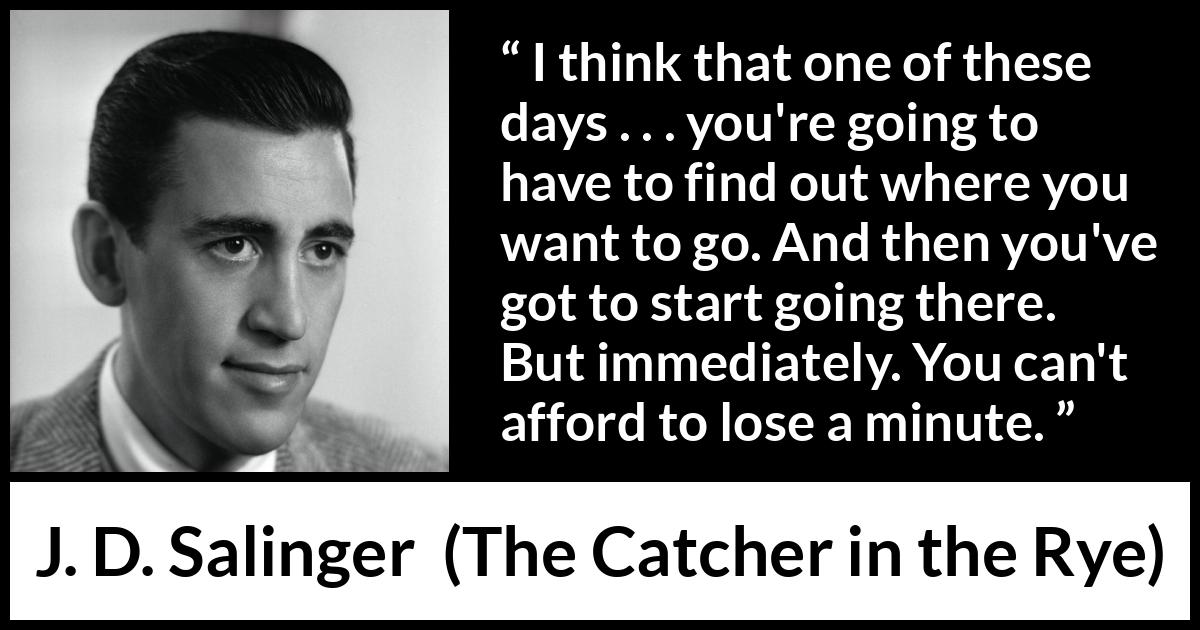 Copy this HTML code to share this image on your website:
Format
Landscape
Portrait
Square
" I think that one of these days . . . you're going to have to find out where you want to go. And then you've got to start going there. But immediately. You can't afford to lose a minute. "

J. D. Salinger
, The Catcher in the Rye
(1951)
.
copy citation
Meaning and analysis
More pictures