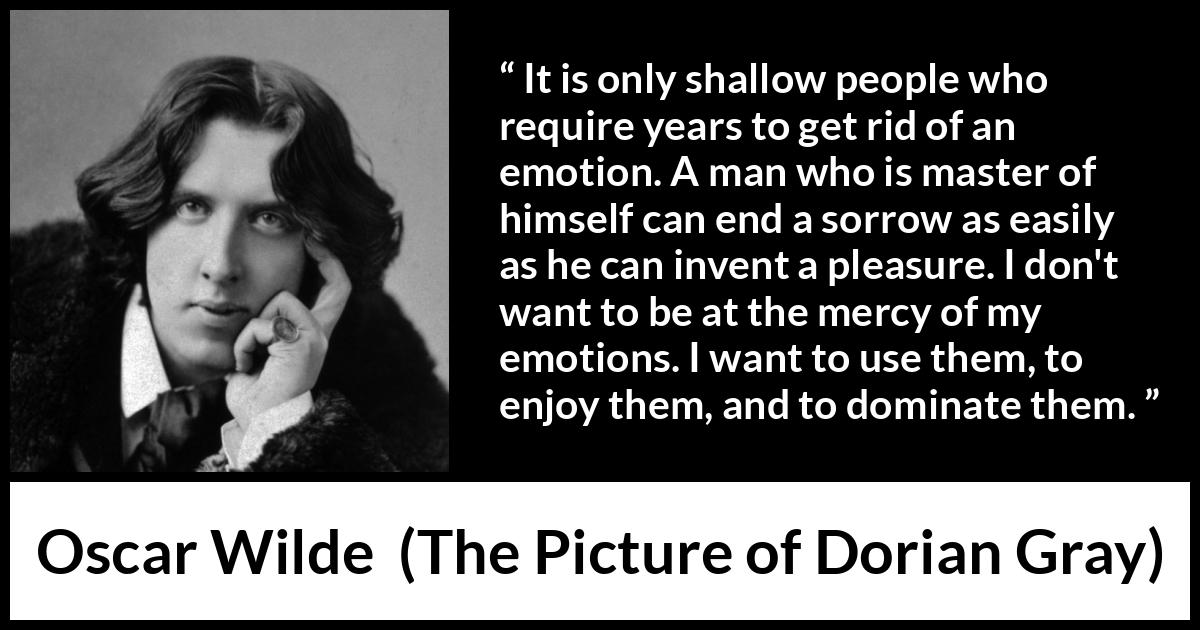 Copy this HTML code to share this image on your website:
Format
Landscape
Portrait
Square
" It is only shallow people who require years to get rid of an emotion. A man who is master of himself can end a sorrow as easily as he can invent a pleasure. I don't want to be at the mercy of my emotions. I want to use them, to enjoy them, and to dominate them. "

Oscar Wilde
, The Picture of Dorian Gray
(1890)
.
copy citation
Meaning and analysis
More pictures